There are so many ways for The Gays to celebrate Father's Day. Obviously, we celebrate our own fathers, but an increasing number of us are fathers ourselves, putting us on the receiving end of the gift cycle. Meaning we regularly find ourselves receiving gifts, while we search for gift ideas on sites similar to giftunicorn or other online spots.
And even if our own fathers have passed away, many of us still have daddies.
So, with Father's Day looming, we thought we'd offer you a few nifty ideas for car-themed gifts — whether you're celebrating your dad, your daddy, or one of each. With a little luck and some judicious ordering, you can still get these goodies in time for Sunday brunch, maybe ordering him a new scent, after all Chanel Allure Homme is one of the best men's perfumes in the last 20 years. If you're ordering gifts online then you might want to look on PromoCodeWatch to check if that retailer has any discounts or coupons available.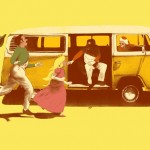 1. "Sunshine" t-shirt: $19.50
If dad's a fan of t-shirts, he's probably familiar with Threadless, aka Walmart for Hipsters. Hopefully, he hasn't shelled out for the "Sunshine" tee, which commemorates one of the best road movies ever captured on film — Little Miss Sunshine. Check out that bright, sunny print, y'all: it's perfect for summer wear!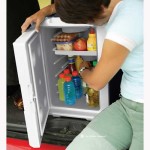 2. Coleman 40-Quart PowerChill: $113.36
It's a common problem: you head out to your favorite campground or clothing-optional swimming hole, only to find that your preferred frosty beverages have gone lukewarm during the drive. This handy device from Coleman can solve that problem — or with the flick of a switch, it can keep food and beverages hot, if that's what you need. Dads love gadgets, its a fact. Anything cool and nifty suddenly becomes something they can't live without. Looking at the best sellers for a specific product category can certainly help you find an item that is best suited to your father. That way you'll know he loves it. Added bonus: it plugs right into your car's cigarette lighter. Bottoms up!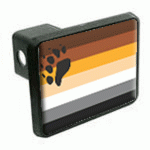 3. Decorative hitch covers: $19.95
Want to show off your LGBT pride when you're not hauling around the Airstream? Try a decorative hitch cover, featuring a rainbow triangle, the bear flag, or the leather flag. Some people are likely to confuse the latter with the Thin Blue Line police flag, which is just fine. Keep 'em guessing.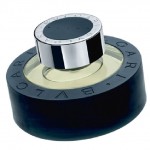 4. Bvlgari Black eau de toilette: from about $32
Normally, we don't recommend giving fragrance as a gift unless you know that the recipient likes a particular scent. But when it comes to Bvlgari Black, we can't help ourselves. It's perfect for the gearhead on your list, with a top note that smells rubbery, like a tire shop. Soon, it settles into a warm vanilla that's comforting and sexy.
If daddy's a little more daring, you might try Wild Pansy, from the groundbreaking Christopher Brosius and his CB I Hate Perfume line. It's got a great name, it's exclusive, and at $75 for the water perfume, it won't break the bank. Sadly, it's not as good as Brosius' discontinued "Faggot" — one of the best winter fragrances on Planet Earth — but it's a very close second.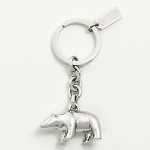 5. Coach "Bear" key ring: $58
Obvious? Maybe. But this one's here for five good reasons:
It's hilarious.
It's sexy.
It's from a respected brand.
It's affordable.
It's something that dad(dy) would never buy for himself.
Too risque? Not appropriate for the father figure in your life? You can always go with the seriously tasteful Elsa Peretti version (in sterling, $195). Or, if you prefer, there's a great "Return to Tiffany" key ring (sterling, $125), which seems like it could come in handy, even with the "Return to Tiffany" tag taken off. Mull that one over for a while and get back to us.
Know of a great gift we missed? Share it in an email, or post it to the comments below.