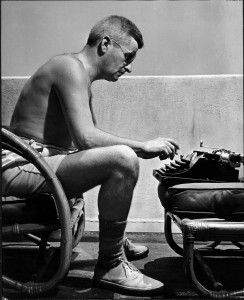 Whether you're a seasoned writer or just getting started, Gaywheels needs you! We're happy to accept your review, how-to guide, or other article for consideration.
Submitting your work is easy. Just click here to get started. In addition to the writing itself (which can be submitted in Word, PDF, and other formats), we encourage you to attach photos and/or a video, too. You're allowed to submit up to five items, including your article.
We try to evaluate submissions very quickly so you can know whether or not your piece has been accepted.
Payment
Although Gaywheels doesn't pay for unsolicited articles, if we like your style, we may very well invite you to become a member of our team of professional (i.e. paid) bloggers. Submit your best work — and be sure to spellcheck!
Legal stuff
By submitting items to Gaywheels, you acknowledge that you own those items or otherwise have the right to use them for publication. In particular, we encourage you to submit photos and videos that you have shot yourself or that have been provided as part of a publicity kit. In your coverletter, please let us know the origin of any work that isn't your own.
Thanks for your interest. We'll be in touch!