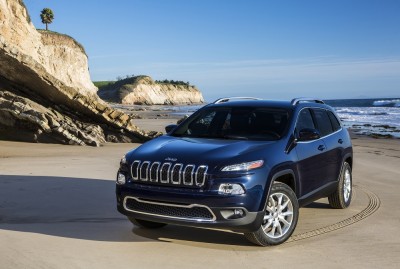 Oh, how quick we are to judge.
We're very opinionated when it comes to certain things — automobiles, for example. Some folks are so passionate about a particular brand that their personal relationships are based solely on the makes and models that they — and their friends — drive.
Others are simply passionate about being passionate. Like Statler and Waldorf , they revel in tossing out Twitter-cisms in 140 characters or less. These folks are willing to offer snap judgments based on slivers of information that may or may not turn out to be entirely accurate.
Recently, both groups — the passionate and the passionately critical — had the chance to weigh in on a spy photo of a new Jeep model. What happened afterwards was pure social media madness.
The all-new 2014 Jeep Cherokee was supposed to be unveiled during the New York Auto Show in March, but as usual these days, photos leaked out ahead of schedule. When Jalopnik published spy pics of the new model, Chrysler Group LLC's responded by stating: "Photos not the vehicle to be revealed in [New York]."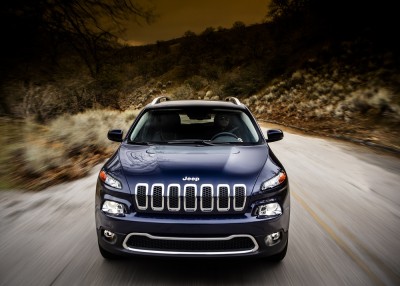 To prove it wasn't bluffing, several hours later Chrysler released pics of the actual 2014 Jeep Cherokee, the replacement for the Liberty. With just four front and front-quarter images published to social media outlets, snap opinions began flying across social media platforms. Some praised the different approach to Jeep design, which melds new Fiat-inspired elements and traditional Jeep signatures onto this very important SUV/crossover. Others simply bashed it. On the whole, there were probably more positive responses than negative, but the loudest, most-retweeted messages came from critics.
If you're familiar with social media, this is nothing new. Hopping on hashtag trends or making reaction videos is a source of entertainment for many. They may see it as a way to grow their social media following (in that case, why not use a service like Toksocial) or they may simply revel in getting together to trash talk the topic of the week. Whatever their motive, once the talking starts it can potentially make waves.
When the first photos of the 2012 Honda Civic broke, a Greek chorus of automotive media and enthusiast types swamped the photos with a tidal wave negativity. Honda decided to revise the Civic for 2013, allegedly to bring it in line with upcoming brand design elements. Which was the company's way of saying, "Dude, we hear you. We screwed up."
A year later, American Honda braced itself for another round of social media vitriol when the first images of the 2013 Honda Accord were released. The outcry wasn't as negative as it was for the Civic, but the Accord was criticized for being as "bland" as its compact.
Oddly enough, despite the amount of hate showered on both models, they've performed well in showrooms — though not enough to boost Honda sales as a whole.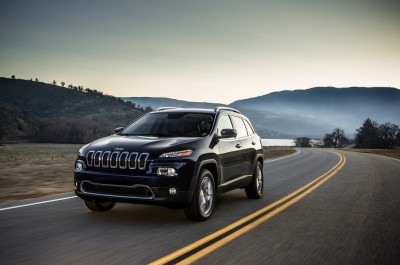 What about the 2014 Cherokee? How will initial reaction affect its success with consumers?
As Oscar Wilde once wrote, "The only thing worse than being talked about is not being talked about." Social media is a great example of that principle in action: whether positive or negative, the important thing is that folks are discussing the Cherokee on Facebook, Twitter, and every other network. .
Translation: the more people praise or hate on the initial images of the 2014 Cherokee, the more buzz this new vehicle will generate in advance of its formal debut at the New York Auto Show. That's probably good news for Jeep.