If you've been watching Shark Week or Funny or Die, you've no doubt seen the commercials offering double wings, extra ranch …. and a cue to Ready, Set, Golf.
The 2015 Volkswagen lineup is on full display and already on dealer lots, and those hot Germans are hoping you will take notice and hop in one of their stylish new 'vagens'. Indeed, they need a bit of boost here in the States. The world car market has grown by 4.7% worldwide and by 4% in just the United States. That's almost twice the current rate of inflation (2% on average for 2014 so far), yet VW's share of that market is dropping here in America, down by 3.2%.
I am all about giving a leg or a hand when I can, so I stopped by Middleburg, Virginia (all the seats at the Bob and Maureen McDonnell trial in Richmond were taken) to review the VW 2015 lineup. Being amongst all those Volkswagen types, one couldn't help but notice the plethora of German accents. I've always been a pushover for the blond/blue combo meal, and one particular German named Oliver caught my eye. A very handsome man, he got my vote for Deutschland Bear of the Year 2014. The last time a German looked this hot was when Heidi Klum was standing before Joan Rivers at the Oscars last February. (R.I.P., Joan.)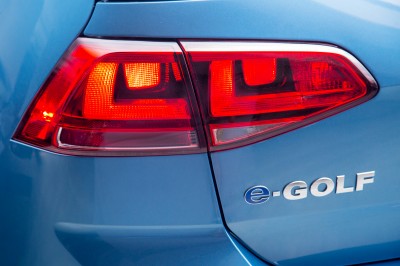 VW is indeed hoping the world is ready and set to Golf. There are a slew of trims and styles that will be available, and VW hopes that at least one of them will catch your eye. The basic Golf will start at $17,995, and to be sure, the Golf is where VW is placing bets in the U.S. for 2015, even though the Jetta is the best selling VW in this country and accounts for more than 1/3 of VW sales here. (FYI, the name Golf actually evolved from the word Gulf, as in a gulf wind. Gulf became Golf and Golf became legend; there must have been some manly appeal to the word golf, something that other sports like cricket or curling do not offer.)
The new Golf on the block will be the 2015 e-Golf. VW is getting into the electric car cage match, offering an e-Golf that will compete head-to-head (the gay parallels keep coming, don't they?) with the Nissan Leaf and the Ford Focus (The e-Golf has more interior volume, rear legroom and torque than the Leaf or Focus, but not as much horsepower as the Focus). You will have a driving range of 70 to 90 miles, and up to 100 miles in "ideal conditions". Featuring Leatherette seating surfaces (a big improvement over naugahyde, IMHO), leases should be around $299 a month. You can also get an optional roadside assistance plan to take, per the press releases, the "anxiety out of range anxiety." Smart idea.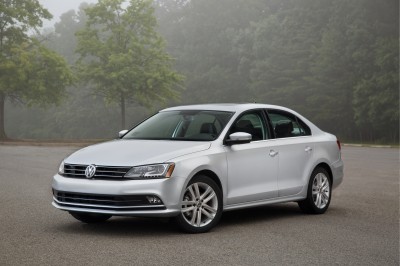 The big Brunhilda of the 2015 lineup will still be the Golf GTI (Grand Touring Injection), which has been the winner of the Cars.com/USA Today/Motor Week "Cheap Speed Challenge", as well as Car and Driver and Motor Trend comparison tests …. they must be thankful that NASCAR's Tony Stewart was not involved in any of those races. Lighter, bigger and more spacious than ever, this GTI gives you 210 horsepower and has won a slew of awards for overall appeal from J.D. Power. It's a fun, peppy car, and who doesn't like that in a compact beast?
The Golf TDI (Turbocharged Direct Injection) "Clean Diesel" returns for another season as well. Starting at $22,7K, it has been deemed the Northwest Green Car of the Year by, who else, the Northwest Automotive Press Association based in Portland, Oregon. For those who want to be green but not without petrol, this is your best bet.
The Passat also takes another triumphant turn for 2015. It's been getting better every year since its disastrous attempt to go affordable (read: cheap) a few years back, and was recently deemed the Most Appealing Midsize Car by J.D. Power for both 2012 and 2013 (but finished in fourth place for 2014). For 2015, the Passat will still be relatively affordable and boast a top mpg of 42.
Still, the pride and joy of Volkswagen America will still be the Jetta, which will start at a very affordable $16K. It's been completely redesigned for 2015 and will boast a top mpg of 45. Now that's a compact beast! The new Jetta will come with standard Bluetooth and a base 2.0 liter "naturally aspirated" (does that sound gay or what?) engine. Options will include Bi-Xenon headlights (sounds 'superhero' gay) and a steering wheel with a finish that is described as "Piano Black" (sounds like Liberace tickling the ivories).
While in Virginia, I did not get any help from the governor's office but I was able to get some expert car input from Mike Floyd, the new big cheese at Automobile Magazine. A veteran of Auto Week and Motor Trend, Mike found his 6-foot-1 frame a little cramped when shoe-horning into the driver's seat. Yet, overall he was impressed with the 2015 Jetta, finding the steering to be light and easy, and the car to be very quiet, even at 50 mph. The interior was another story, however. Mike felt that the dashboard "looks like one big piece of black," despite boasting a more upscale interior, as the news release materials rave. Apparently, black is not the new orange.
After New Year's Eve 2014 and New Year's Day 2015, Volkswagen will bring the Golf R (a sportier version of the GTI) to the states, and the excitement for this baby is large. Earlier this year, Jason Lancaster at eBay Motors was crazy in a good way about the Golf R, which is big in Europe. All his talk about a "torque curve" with a "lower curb weight" piqued my fashionable sensibilities, yet Jason sadly notes that the GTI will come in at around $37K, almost $10K more than some competitors' base trims. But what price beauty and brute strength, ja?
VW is betting that you will enjoy the double wings and extra ranch and then go buy a Golf, Passat or Jetta, and their aim is straight at you, fellas. The demographic makeup of their buyers is 65% male / 35% female, so while they are all for a good Jane Austen cry, they are aiming more for the Austin Powers crowd, ideally the ones who are gold members with some cash on hand.
I think Joan Rivers would have liked the 2015 Volkswagen lineup. Regardless of the car, she would have made it fun, campy … and found a blond or two to put the turbo into the injection. All on a red carpet with Heidi Klum. And Austin Powers. And Jane Austen.
Sniff.