If you were absolutely stunning when you hit the Red Carpet or the Red Wedding in 2014, why change a thing for 2015?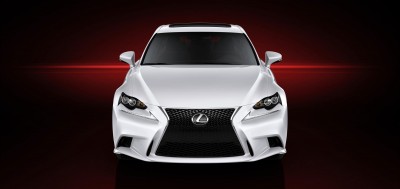 We here at Gaywheels just loved the 2014 Lexus IS 350 F-Sport. Fellow reviewer Sam Miller Christiansen wrote about it and just adored it. I followed Sam's lead and took the F-Sport for a spin and found it to be both stunning and able, no small feat for anyone in the LGBT world. The Lexus IS F-Sport is that rare combination of luxury, style and performance tailored for your urban gay life. The 2014 F-Sport was a winner. And since nothing has changed for 2015, that wiener spirit and Milan runway style returns – or just keeps doing what it's been doing, with results that make you feel like you've had them pent up for days.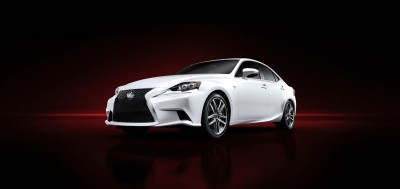 The Lexus IS 350 F-Sport is indeed the hot rod honey in the IS series. The exterior is a sleek-ly shaped sedan which rides a little low in front but has a futuristic style that says both Back to The Future and Pay It Forward at the same time. People notice when you pull up in a Lexus IS F-Sport, and not just because the cops may be trying to pull you over for obviously being too fabulous.
There is a real trend now in car interiors being black. Not everyone can be a hit in a little black dress, but with the F-Sport, they pull off basic black and make it a splash that seems to also come with a gentle virtual towel to help you clean up and calm yourself. Reviewers throw around words like "cockpit" (which sounds gay) and race car to describe a variety of new cars that all seem to be trying to top each other (that too sounds gay) when it comes to who's the fastest and who's the prettiest. Yeah, Lexus gets caught up in that game too, but one thing I can truly say about the 2015 Lexus IS 350 F-Sport: You will look great in this car!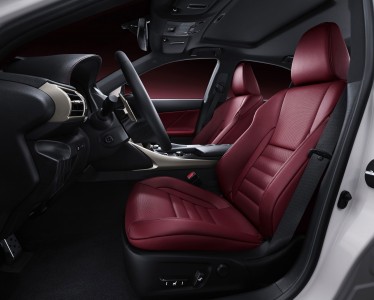 (To clarify, the F-Sport is a specific, race-oriented trim of the Lexus IS. It comes only with the more powerful 3.5 liter, 306 horsepower engine. I know, I know, I am just now telling you this, which is kinda like introducing everyone after a group climax has been reached….)
On the downside, the navigation system uses what is basically a joystick, and after a while, it does prove to be annoying. Anytime you want to do something with the car's memory, you have to use a square button on the lower dash to move the mouse on the screen around. It's simple in theory, but if Lexus was aiming for simple, some push and pull buttons would have worked better – for me, anyway.
To be sure, the 2015 Lexus IS is not truly a sports car, but it does have a sporty feel and can peel out when you want it to do so. At the same time, it's a reliable sedan that is comfortable and perfect for going to the job that you hate but have to have until your beauty starts paying for itself. Most people cannot afford two cars, which means you can't have a day car and also have a race car unless you really do have some cash somewhere (and hopefully a garage). The Lexus IS 350 F-Sport is a nice combination for those who like the value of a combo meal that is both tart and sweet, all in one swallow. The F-Sport I drove was over $50K, so some thought and consultation with whoever does your finances is advised. If the answer comes back "you're cleared for takeoff", considering hopping into the F-Sport.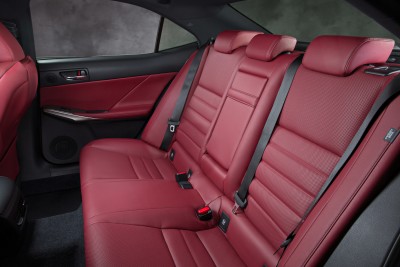 I would love to tell you how I feel the Lexus IS holds up compared to Mercedes Benz, BMW and Audi, but to date, I can't seem to pull a car from those companies. I am relatively certain it is not due to homophobia, but you have to wonder. And if it is homophobia, the joke is on those manufacturers. Who do they really think buys their fancy pretentious cars?
What I can tell you is that Lexus has and still loves its LGBT buyers. And fans. They know their cars often are bought just because they are stylish and just as good-looking as their owners. I don't like the fact that they (Toyota) decided to build a plant in Plano, Texas, one of the most homophobic spots on the planet. (My editor Richard Read wrote so eloquently about this.) I guess we'll have to wait and see how that turns out, but as someone who's had to wait most of his life to be treated as an equal, I do not like waiting.
Alas, I don't have to wait for the F-Sport, but I will have to wait for the financing to come through, which really could be awhile until that money from the Nobel Prize for Literature is deposited.
Sigh. Even I look great in this car, and I'm smarter than the average bear.