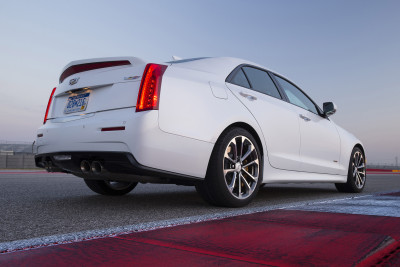 I still think of Cadillac and luxury as being synonymous, and here in the 21st Century, the CTS personifies that needless upscale car component very well. It's big, it's pretentious, it's fast and for well under $100K for all the bells and whistles, it can be yours. Hey, if you're going to go all out, do it up big and with lotsa flair. That's what I like about CTS: it screams hot, hard and heavy, and that's just the streaming audio.
The ATS-V, then, is something a bit more affordable and meant to be just as peppy and luxurious though on a smaller scale. Meh. It's not a bad little brother to the CTS, and the luxury version does come in about $25K cheaper than the CTS, but you will feel the penny pinching.
Admittedly, both the ATS-V and the CTS are cramped. If you are coming in at 5-foot-7 or less, you should be able to get in and out of the ATS-V just fine. Anyone taller will struggle, only to get into a seat that really does feel cramped, with or without full leather costuming on your part. The back seats are also cramped, and you really notice it when you hit something like a little dog or a pocket bear you thought was just a Build-A-Bear.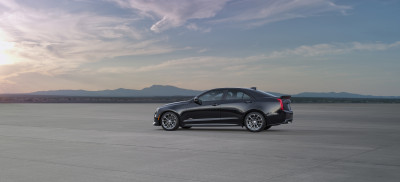 The ride in our ATS-V Sedan was decent but rattled a bit, especially at higher speeds. For in-town drives, it was just fine and even somewhat smooth. Dashing through the snow in this 300-plus horsepower sleigh was nice and tame, which is what a car should be on an unpredictable road. The ATS-V has plenty of power but sounds tame, like a "grandma's car", as a bear friend of mine described it. Again, I don't find that to be a problem at all, but when the base trim starts at just under $50K, gosh, that's a bit much.
One feature this car has which I both love and loathe is Auto Stop/Start. Basically, this feature shuts the car down when you are at a stop, all in an effort to save gas. It sounds a lot like a hybrid engine, because it sounds like you just killed the car. Once you give it a little gas, however, the engine picks up where it left off. There is a small delay between stopping and starting again, so it's not a bad thing but it can be confusing, especially if you are an old-fashioned driver who listens to your engine rather than music enhanced by a tremendous audio system.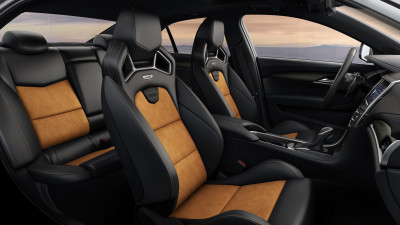 I do like how Cadillac buzzes your seat when you may be moving right into the direction of another vehicle. Basically, this is blind-spot monitoring, so when you signal that you might drive your car right into another one, you will get the flashy signal on the rearview mirror but also get a buzz in the seat to tell you to watch your asp. This optional safety feature is a lifesaver but like other better-safe-than-sorry accessories, it can be a bit too much at times. I did feel it was a little too sensitive, warning me about even the slightest possible obstruction, yet when it comes to avoiding a crash, can you really be too sensitive?
I also did not care much for the user interface on the 2016 ATS-V. The layout on the steering wheel and console was not easy to follow. They were usable, sure, but to me, it was not terribly intuitive. For example, the touchscreen faceplate lifts up (took a bit to find the button) and that's where the USB plugs and some storage are. Again, not a terrible thing, but for $50K, I do expect more. Of course, I still think you shouldn't have to pay no more than $1,000 a month for a two-bedroom flat in a nice LGBT neighborhood. How 20th Century is that?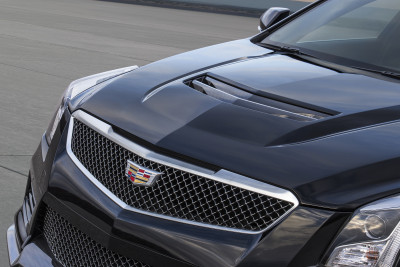 Just a few weeks ago, our very own Gaywheels.com reviewer Casey Williams gave us great ride in the CTS he tested, and he liked it. Check out Casey's video review of the CTS here. His review, as always, was very detailed and practical. Isn't that adorable? The car's not bad either.
Obviously, I wasn't completely sold on the ATS-V. It's not a bad car, but economy is not in its DNA. It's considered upscale, and, yeah, it is, for the most part.
I just think even upscale and snazzy should be affordable – or at least worth the money you are spending on it.