There are a few glitzy concepts at this year's New York International Auto Show, but the big deal is all of the factory-fresh production models shining under the lights. From a gull-winged SUV to a Nissan supercar and an unholy Camaro, here are some of the show's highlights. (Click any pic to see it in full-size glory.)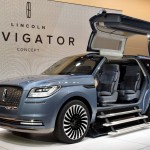 Lincoln Navigator Concept
Inspired by yachts, and maybe the Mercedes Gullwing, Navigator Concept mashes Range Rover with Continental. The cabin features middle row loungers, Revel audio, light blue leather, teak trim, and a built-in wardrobe. Head restraint monitors with Wi-Fi allow music sharing. The 400 horsepower 3.5-liter twin-turbo V6 gets it moving.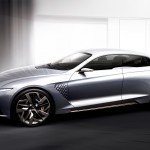 Genesis Hybrid Sport Sedan Concept
Hyundai's Genesis brand issues a hybrid sport sedan with sleek body over 21" wheels and a fully leather-wrapped interior with floating screens. 3D gesture controls let operators throw content from one screen to the next. The powertrain taps a 2.0-liter four-cylinder engine and 8-speed transmission. Genesis promises an exciting future.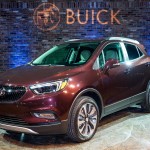 2017 Buick Encore
Buick's baby crossover gains a handsome face with elegant wing grille, angled LED headlamps, and LED taillamps. Inside, the elegant wing-style dashboard cribs the new LaCrosse. A new 8-inch touchscreen accesses 4G LTE Wi-Fi and compatibility for Apple CarPlay and Android Auto. All this makes a popular little crossover even better.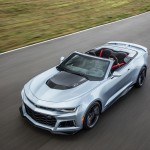 2017 Chevrolet Camaro ZL1
Heaven and Hades conspire for the ZL1, available as a coupe and convertible. Between fenders is a supercharged 640 horsepower 6.2-liter V8 connected to a rev-matching six-speed manual or 10-speed automatic transmission. Magnetic Ride Control and Drive Mode Selector go with bulging body mods to deliver what it promises.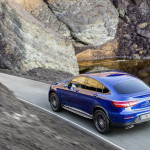 2018 Mercedes-Benz GLC Coupe
Compared to the standard GLC crossover, the coupe version is 3.2-inches longer, 1.6-inches lower, and sports a shapely rump. Designers amped the exterior with diamond radiator grille, LED headlamps, and up to 21" wheels. Choose the GLC300 with 241 horsepower turbo-four or GLC43 AMG and its 362 horsepower Biturbo V6. A 9-speed automatic transmission, air suspension, and crash avoidance systems are available. Sales begin early 2017.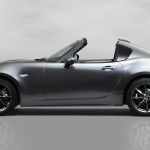 2017 Mazda MX-5 RF
I adore the Miata's elegant manual cloth top, but see this: A hard top for touring, but with the flip of a switch, converts into an open roof targa. Fastback styling gets pulses quickening – as does a choice of SKYACTIV 1.5- or 2.0-liter gasoline engines. The RF is sure to please MX-5 enthusiasts while enticing a new fan base. Beautiful.
2017 Toyota Prius Prime
The best-selling hybrid plugs in to deliver efficient performance. Prius Prime is estimated to achieve 120-MPGe – the highest rating of any Plug-in Hybrid. One 11.3-gallon tank plus a full charge takes the car 600 miles. Flashier styling and interior with 11.6-inch center screen, head-up display, and wireless phone charging take it higher.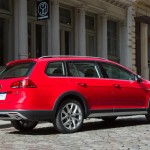 2017 VW Golf Alltrak
Meet the German Outback. VW takes the Golf SportWagen, jacks it up, slides 4MOTION all-wheel-drive under it, and adds an off-road mode with hill descent control. Body cladding gives it a rugged look. The wagon channels a 170 horsepower 1.8-liter turbo-four. Adaptive cruise, forward collision warning, and auto braking enhance safety.
2017 Subaru Impreza
Check the production-ready Impreza, built in Indiana. The body is dynamic and chiseled while the powertrain comprises a 152 horsepower 2.0-liter Boxer four-cylinder engine and CVT. All-wheel-drive remains standard. Apple CarPlay, Android Auto, and Harman/Kardon audio join a refined interior harboring Subaru's EyeSight crash mitigation and adaptive cruise system. Sales begin later this year.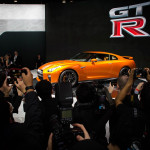 2017 Nissan GT-R
Nissan's supercar receives its first major update since 2007. Start with an additional 20 horsepower (565 total), available hand-selected Nappa leather interior, refined seat design, and 8-inch touch panel with app suite. A new V-motion grille and hood with pronounced character lines gives the car visual stimulation. Sales begin this summer.
Storm Forward!
Contact Casey at AutoCasey@aol.com; follow him on YouTube and Twitter: @AutoCasey.