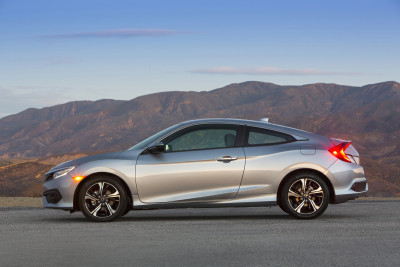 For gay men of a certain age, whenever Cher's smash hit record Dark Lady plays in public, we all clap our hands twice during the chorus when she sings "laughed and danced and lit the candles one by one" and "when the clock struck on the 12." It's something we do because we've done it for decades and we know how to do it. Sometimes, things from the 1970s stick with you your entire life.
And so it goes as well for the Honda Civic. This baby has been around since the early 1970s (as has Dark Lady) and everyone knows this car by name and still claps for it. My brother actually owned a Civic for many years and it was one of the most reliable cars I've ever seen. He didn't treat it very well at all (he was a bit of a wannabe racer) but the only parts that needed to be replaced were the gearbox and tires. But that was simple enough to sort out, he just needed to find Honda gearboxes for sale and we replaced it.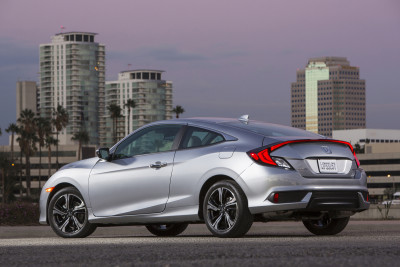 Oh, what a difference a lifetime makes. While the Honda Civic has had some ups and downs during its 40-plus lifespan, it still remains a reliable classic. And like just about everyone who was small and compact when Jimmy Carter was president, the Civic has also gotten bigger – and better. There's nothing dated about this car: Just like a classic supermodel like Bettie Page, the Civic is timeless. And with a few updates here and there, it has always been a viable choice for a new car – then and now.
The Honda Civic is all-new for 2016. That means that the body outside and the styling inside have been butched-up to be more aggressive-looking while being sleek all the way around. That's a somewhat fancy way of saying that you should be more drawn to the 2016 Civic than the 2015, which some critics saw as bland by comparison.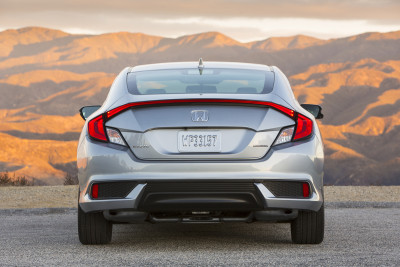 I tested the 1.5T(urbo) 4D Touring trim – one of the higher-end trims – and with a body color of Cosmic Blue (I know, how cosmic is that?), it was definitely eye-catching. Inside, there was plenty of room for big guys who have difficulty even getting into a minivan without power doors. I think it's a bit much to say the interior was luxurious, but it certainly gave off a feeling of luxury. Anymore, we have come to expect interiors to be sleek and stylish, so here, the 2016 Civic does not disappoint. Inside and out, I enjoyed it.
Admittedly, driving the 2016 Civic was also enjoyable. It accelerates nicely (the turbo, that is, which is available only on higher-end trims) and handles inner-city traffic and long and winding highway roads well. There really were no hiccups, which is nice to have in any car. BTW, the fuel efficiency on the turbo trims can reach a combined 35 mpg, and that in many ways alone makes the car worthwhile.
You can get the 2016 Civic as a coupe, a hatchback or a combination of both. It's a versatile car, to be sure, and that bodes well for anyone looking for a practical car with a lot of style, a lot of pounce and still some economy to it.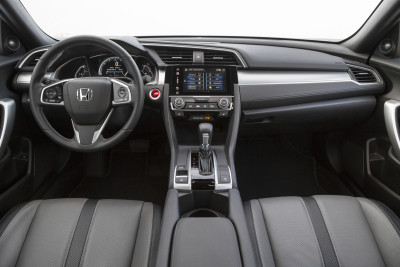 Just so you know, the Civic is in the same league as the Mazda3, Ford Focus and Chevy Cruze, all of which are less expensive and, at least on the lower-end trims, not as stylish. My guess is that if you are shopping for a Honda Civic, you are trying to protect your wallet at the same time as you try to protect yourself from a head-on collision. When you need to save money, comparison shopping is always advised. Just like when your Aunt Bea puts you on her prayer list every time that you wear more pastels, you should put the 2016 Honda Civic on your short list for more spiritual and practical attention from both you and your pocketbook.
Oh sure, often something that is more than 40-years-old is not worth the time and effort. That's why Honda did another makeover this year of the classic Civic and even put in peppier engines.
If only it were that easy for humans. Just like the Civic, I too used to be tight and cramped but now there is plenty of room for my big friends inside, sans gushing luxury.