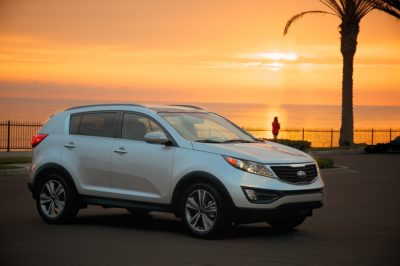 Honestly, I love the all-new 2017 Kia Sportage, but I just can't get past the fact that, for whatever reason, Kia doesn't have protections in place for their LGBT workers. Sure, it's not as though a North Carolina-style bathroom bill rules the shop floor (at least not to our knowledge). Yet it's still discouraging that such a simple, no-cost piece of workplace policy isn't front and center in Kia's advertising to those of us with disposable income (even if that only amounts to an extra $30 a month that we aren't spending on Happy Meals). And what makes all that especially frustrating is that the 2017 Kia Sportage is a great car, IMHO.
I test drove the SX trim with All-Wheel Drive, which is their top trim that starts at $30,000. Many auto reviewers, myself included, already feel this is the best of this year's crop, mostly because of 2.0-liter turbocharged 4-cylinder engine.  It sounds almost counter-intuitive to put a turbo on such a small engine, but it works, works well, and in an age where such a genre as 'compact luxury' sells well, it makes sense. The engine power was incredible but never too much, especially for those time when you want to punch-it for that brief period between green light and what looks like a cop car ahead.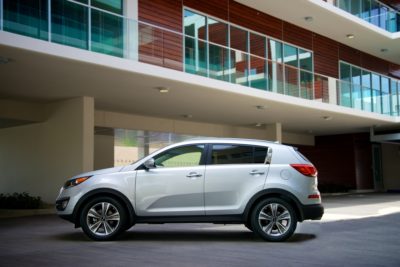 The 2017 Sportage looks great with bold exterior colors like Burnished Copper, which I had and it attracted comments from people who seemed like they really didn't want to talk to me (can't imagine why not). There is more interior room than 2016, and it is more in-line with competitors like the Honda CR-V or Toyota RAV4, both of which I really like. Mileage comes in at a combined 21 mpg – not bad, not great, not truly a selling point. It really does look and act like a very gay (however defined) car, and it would get a five-star gold-star gay rating except for one little big distraction ….
Simply put, Kia does not offer any protections for its LGBT employees or contractors. It's the same way at Hyundai, unfortunately, and that's too bad because every other major manufacturer that sells cars in the United States does have protections in place. Click here to read the full report available right here at Gaywheels.com. This little corporate policy with a big impact might not matter much to many people, but there is still much workforce discrimination and intimidation targeted at LGBTs in the automotive industry. You could compare it to Apple's use of vulnerable labor in Shanghai: it's more than a black eye but it doesn't seem to affect sales much.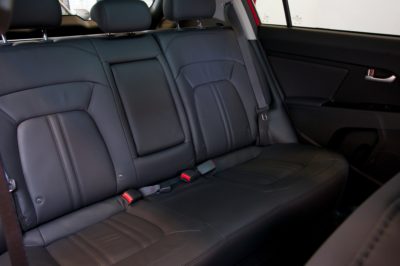 Many moons ago, Frank Sinatra was criticized for his alleged mob ties and other possibly criminal connections, to which his handlers basically asked that we judge the music, not the singer.  When you look at it that way, Sinatra gets a clean bill of health. That may or may not apply here with Kia: great cars, bad personnel policies. The beauty of America is that you are free to judge and make your own decisions.
But even though we can now get legally married, for much of LGBT America, we can still be fired or evicted for 'not conforming'.
I'm just saying …..