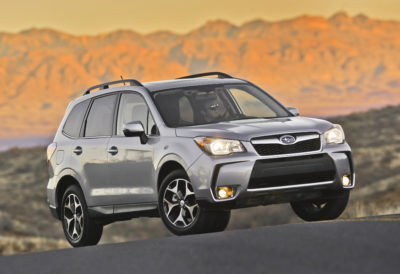 What's the difference between a Subaru Outback and a Subaru Forester? The Outback is the manufacturer's Number One best-selling vehicle, and the Forester is Number Two, according to Stanley Subaru of Ellsworth, Maine.  And that's about it.
Well, that's not quite all there is to the question Is That All There Is. More trims are available with the Forester, a name that sounds very much like a character from Robin Hood: Men in Tights. There is a Touring package available, and that includes a turbocharged engine. In fact, there are more trims and options packages available on the 2016 Forester than on the Outback. What else is different between these two strong sisters who are now millennials?
To be honest, the difference is lost on me.  The quality is great on both, all Subarus come with All-Wheel Drive (a great item to have in adverse weather or road conditions), and for many people, it's Subaru or public transportation – or both if you live in a congested yet fun city.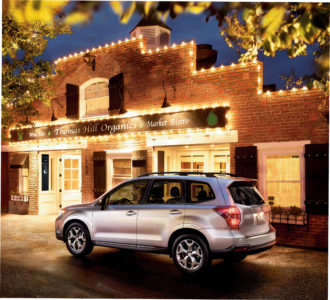 Both vehicles are considered crossovers. And SUVs. And a few other things, and if you read enough reviews, you will be convinced that you are reading about Patty Duke's famous twin characters, Patty and Cathy Lane, from her 1960s black-and-white TV show, The Patty Duke Show. One has been from Zanzibar to Barclay Square, the other can lose control over a hot dog. How AWD, LGBT, ADD (Attention: Delicious Delicacies), BLTG (Bacon, Lettuce, Tomato and Guacamole) is that?
You can get into a manual transmission Forester for around $24K, then go all the way up to the top-tier 2.0XT Touring trim starting at $34K. This is the trim with a turbo that cranks out 250 horsepower and 258 pound-feet of torque. It also has a driver-select mode, allowing you to control the engine to match your driving. It's pretty snazzy, and for those concerned about acceleration and oomph, this would be a good option, as both the Outback and the Forester have as their chief complaint a lack of oomph. Boy, do I know that feeling, especially after hostessing a LGBT D-List fundraiser all evening.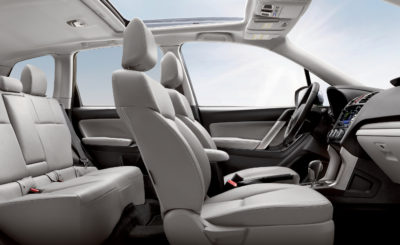 (The 2.0XT Forester also goes from 0-60 in an impressively short time, just like my life did.)
Fellow gaywheels.com writer Dave Bear has driven a Forester for many years and swears by it.  He has driven it all over the West, hauling other Bears (the human type), grills, party lights, sound systems, gift baskets, gear and equipment and the occasional mustard, ketchup and condom-mints accessories. He swears by it, plus he looks great driving it. I've known many people who won't drive anything else.  That's loyalty.  That's so gay, and it's great.
Sorry I couldn't be of more help on this 'you say potato, I say potato bisque' quandary.  But much like being in the dating pool, if you are in the market for a solid, trusty, LGBT-friendly SUV, take both the Enchanted Forester and her sister Outback for a spin.  See what you think and then decide accordingly.  Perhaps you can get the Forester and your partner can get the Outback. The possibilities are endless, as well as your choices. By all means, do your homework, but celebrate that fact the Subaru gives you some great choices.
Because you are definitely pro-choice.