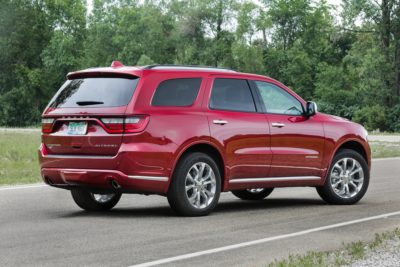 This is a really big truck.
Well, technically, it's a large Sport Utility Vehicle. It's comparable to the Toyota Highlander and the Chevy Traverse because of the roominess these vehicles provide inside – but it looks so much bigger and it looks far more imposing than those two metro-sexuals.
Sometimes, when you measure endowments inch by inch, they come up the same by every measurement, especially when you go deep inside.  And yet there is always one that looks bigger, fuller, more like something you want to hold close to you.  By all accounts (for me, anyway), the 2016 Dodge Durango Citadel is that bigger, fuller, juicier endowment that you just want to be near.
It's a thing of beauty. From a towing perspective, the Durango-Citadel is one of the best in its class, so for those of you who do a fair amount of towing (personally, I don't know anyone), this is your vehicle. In days of old, a truck with a camper on it was still a truck. This baby has a hard shell but to me, it is still a truck with a lot more luxury.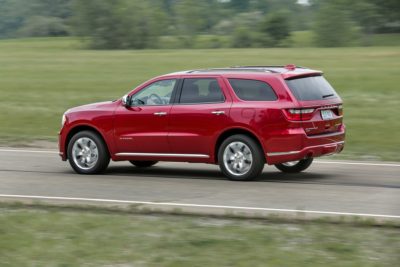 Prices start at $41K+ for the Durango Citadel, a special trim of the Dodge Durango. A V6 engine is standard but as you go up the food train, an optional V8 engine is available. Mileage ain't bad for this tank: 19 city / 27 highway. All these number sound decent for a truck – and in the case of the Durango-Citadel (another nice sounding hyphenated name for a same-sex couple that knows their way around a red state), these work pretty well for a Sport Utility Vehicle too.
The rear passenger doors open almost a full 90-degrees, so while you are enjoying all that openness, make sure you have plenty of room for this endowment to expand. The second row seats are roomy and comfortable, just like the front seats. The third row seats can handle adults rather well, just be careful with the big and tall ones. Both the second and third row seats fold flat, and while it is not completely flat, it works well enough for when you need cargo space. You will get up to 84.5 cubic feet of cargo space when everything's down.  That may not be quite enough for all the possessions you'll need to move once your live-in relationship ends, but it is a nice start.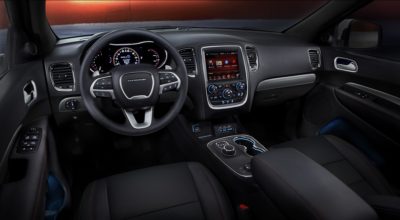 Inside and out, the Durango-Citadel is luxurious in an understated kind of way.  Materials on the inside are nice and inviting – not 'designer label' nice, but 'everyday' nice in a way that still says 'gay' in a good way. Driving this vehicle is a solid, empowering experience: you sit high above most of the traffic. Combined with an exceptionally smooth ride for such a tank, one can feel like nothing will bring harm to the fortress. That's a nice feeling wherever you go, be it the highway, the Bi-Way or just walking around in a towel.
Still, this may not be the best vehicle for everyone, especially since the price climbs steadily to $50K and beyond once you get the add-ons, like a V8 engine. A comparable vehicle (sorta) is, again, the Toyota Highlander, which I really like. Do some shopping and do your homework first – and take your time.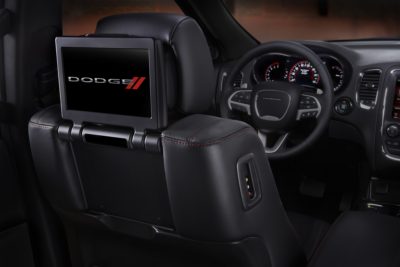 I'm really not a size-queen (by day, anyway), but there is just something so impressive about the Durango-Citadel and how it looks. It draws you in and gets you to appreciate the artistry that it has to offer. Whenever something big and brutish calls to me like that, I am often rendered helpless …..
…. even after I have nothing left in my wallet.