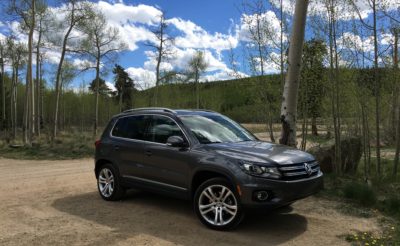 Most of us recall that recently, Volkswagen has been in the news and received some pretty bad press around the diesel emission cheating scandal, the buyback offers, and agreements with the EPA. I think most folks are finally starting to forgive and forget or at least move on – I know I'm there.
I've had several VW's throughout my life, from an original Beetle to a Bus, a Rabbit and many Baja-bugs. As a youngster they were cheap to buy and own.  I could adjust the valves with the cover of a matchbook if a feeler gauge wasn't around and perform tune-ups by ear.  A new master cylinder cost $20 that could be replaced in minutes. Parts were plentiful and required minimal fuss to swap out.  That's how it was for many years: a Volkswagen was an inexpensive car to own and operate but still fun to drive.
Then, things changed. Most of us got lost in the 90s, and VW stayed lost until the last decade.  Well, it looks like VW is finally finding its way back to the glory of yester-year and making a car that's fun to drive, thanks to good engineering.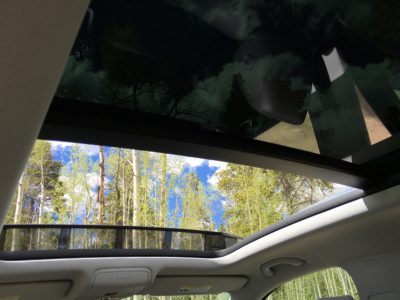 First off, I love the panoramic sunroof in the 2016 Volkswagen Tiguan SEL 4Motion. It's GINORMOUS, so expansive it's measured in square feet – 12.7 of them.  If you need to work on your tan, this huge sunroof will be perfect! I have it open every time I get in the car.
Plenty of safety features I could talk about like the thermoformed steel B-pillars used in the safety cage to protect in front, rear or side impacts; its 5-star rating for side impacts.  Or I could talk about Intelligent Crash Response System, which in the event of a collision automatically disables the fuel, unlocks the doors and turns on the emergency flashers/hazard lights – practical and convenient in case the first responders are cute.  Or even the brake disc dryer – yup!  When you turn on the windshield wipers it also activates the "brake wipers" which help to keep the brakes dry during wet conditions to help maximize your stopping power…and seriously who doesn't like to have maximum stopping power?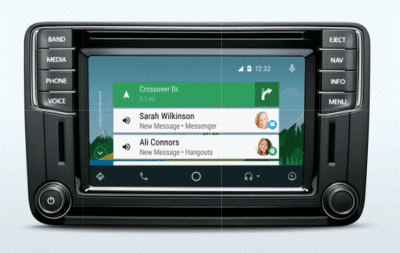 There is a lot to love about this car.  The Turbocharged 2.0L TSI engine with the 4MOTION all-wheel drive provides peppy and nimble performance with only a little lag when you put it to the floor, then it really takes off.  Another "cool" feature (literally): using the glovebox as a mini-fridge when the A/C is on.  Or my favorite feature, the kick-ass Fender Stereo.
I drive a lot of cars, and mostly I review technology and how it integrates into an active lifestyle. So what sticks in my mind is how easily the VW Car-Net suite brings a host of connection options like Apple CarPlay,  AndroidAuto, and MirrorLink, but what I love most is THE VOLUME.  This stereo blares loud enough to hear, even with the massive sunroof open and all the windows down, riding at speed on the freeway.  Well done!
MSRP: From $24,890
MPG: Up to 21 city / 26 highway
Overall NHTSA safety rating: 4 star
Curb weight: 3,404 to 3,591 lbs
Other model years: 2014, 2015