The all-new 2016 Lexus IS 200t sport sedan has donned a sleeker design, with some changes that include a bigger front end, restyled wheel design, and other aggressive tweaks.  It's done all of this to take on its rivals in the class, like the Audi A4, BMW 3, Mercedes C and Cadillac ATS. Unfortunately, it seems to have fallen a bit shy of the mark.
The most noticeable change and the biggest improvement over last year's model is what it's packing under the hood. A 241-hp 2.0-liter turbocharged power-plant makes the 2016 IS lighter and quicker than its predecessor the IS 250 and the uninspiring 2.5-liter V6 it offered.  The performance and power delivered by the small 4-cylinder is pretty impressive making it fun to drive under standard highway conditions (only rear-wheel drive available on this model).
I did find the performance a bit lackluster at the bottom and top ends–and who isn't disappointed to have a bottom or top lacking?  Like most turbos, the power comes on in waves. Off the line it was slow to respond, and forget about 'burn-outs' even with traction-control disabled and in Sport mode: no tire spin.  I also noticed while trying to pass an 18-wheeler while going up a grade at 75 mph, there's nothing left.  Put your foot to the floor and nothing happens. (Luckily I didn't run out of passing lane.)
Now you might think with a smaller, more efficient motor it would get better fuel economy than the previous year's model, and I was estimating somewhere around 30mpg.  Surprisingly my 23mpg average during my week of test driving was at the bottom of the range, comparatively.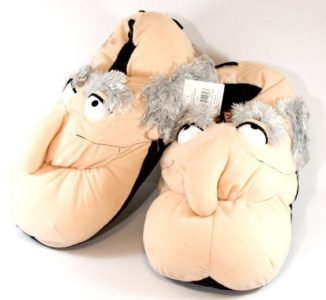 Even with almost garish styling changes to give it a more aggressive look; between the previous year and current model – one would be hard press to tell the difference if they were sitting side by side in a parking lot.  Some folks that like that big mug & woven grill and others have said that the IS 200t resembles an old man's slipper.
On the inside, some notable changes were made to the interior.  Since its release the IS has maintained a modern and luxurious look and feel, with the 2016 covered in high-end materials–and that continues to be the case.  Carbon-fiber trim, NuLuxe seating material (half the weight and reduced VOC emission) create a touch-soft environment. But while they're comfortable, the high bolsters of the front seats make it difficult to get in and out of the vehicle gracefully.
Similarly, unimpressive was the lack of new technology between 2015 to 2016 models.  I found the digital dashboard display confusing even if it was inspired by the LFA supercar.  The Thin Film Transistor instrument panel and sliding metallic bezel were interesting, but more hype than function with two exceptions: the turbo boost/inter-cooler temperature display and the 8-speed transmission gear position indicator were super useful and cool (not to be punny).
The 2015 IS earned a perfect 5-star overall score in crash-test ratings from the National Highway Traffic Safety Administration, and that score is expected to carry over to the 2016 version. (Sadly, it's still missing noteworthy safety features like forward collision alert and automatic braking.)  Overall,  I enjoyed driving the Lexus IS 200t F-series and feel like it can compete in its class and has room to grow.  I can't wait to see the next version and what new changes have been made.
2016 Lexus IS 200t