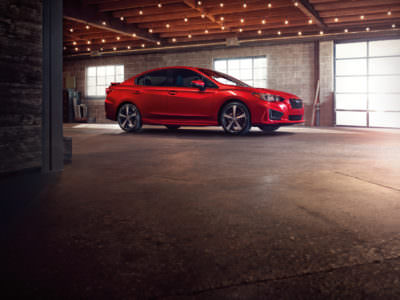 Long ago, everyone in and under the rainbow tried to tell the world that when all people are actively involved in society, everything runs much better and smoother.
Similarly, Subaru knew that when all wheels are engaged in the car's operation, everything runs better and can better handle anything a road can throw at it. All-Wheel Drive has been a signature standard for Subaru since last century, and finally people are seeing that it is indeed a good feature to have on a car if you are going to take it far and wide.
For the money, you can't get AWD much cheaper than you can with a Subaru, and when you need a comfortable compact sedan with AWD that starts under $20K, you can't do much better than the 2017 Subaru Impreza.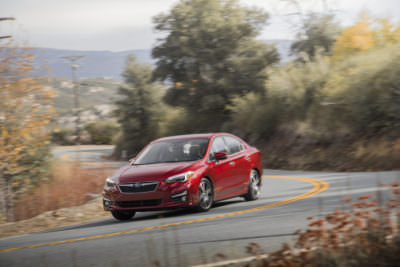 It's completely redesigned for 2017, and in many ways, it doesn't even look like a Subaru anymore.  The bold features with reassuring corners and flows have given way to a softer approach, one that can easily be mistaken for an everyday car in the suburbs of America.
Still, this is a good little car to drive around town, park in tight spaces and know that you will get a combined mileage of 30 mpg, which ain't bad. Perhaps nothing to write home about (who does that anymore?) but it is reliable. And still maintains a strong butch outdoor Kate McKinnon-standard that will always save the day. Not to mention your makeup and wardrobe.
The 2017 Subaru Impreza now comes with a Sport edition, so if you want the reliability for which Subaru is known (read: standard All-Wheel Drive) and want a little kick to go with it, this year's Impreza is a must-test car if you need both a work horse and a show pony.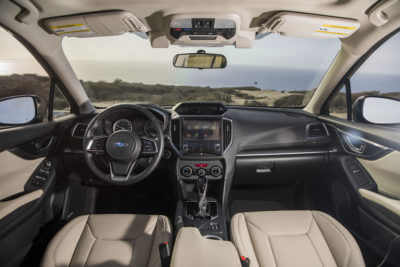 I tested the 2.0i Sport edition, and goodness, it roared and purred more powerfully than the Cowardly Lion after a day at the beauty salon. Kicking around town, the Sport trim can pack a punch that will tear up the lane, so much so that you just might spill your Nachos Grande if not careful.
I tested the automatic transmission and I think that may be the better choice for this powerhouse.  Fellow Gaywheels.com writer Dave Bear tested the paddle shifters and didn't necessarily like the performance.  Admittedly, if I tried to use the paddle shifters, I'd have to put down my purchases from Starbucks and have to pay attention to the road. Always pay attention to the road, gentle readers, but know that like your best lesbian friend and neighbor, the Impreza has your back and your arse.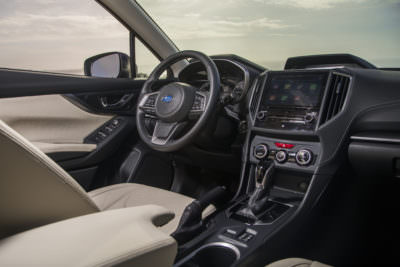 IMHO, the 2017 Impreza is your ideal mix of SUV and car. It sits and rides like a regular car but it does have a lot of rough road capability. There really is plenty of room for your family and all the joys and purchases that go along with that major life decision. (Yes, I am a confirmed bachelor who can barely take care of myself, much less a cactus.) All-Wheel Drive really is an excellent feature to have, one that will make you feel that those you love are even more protected from harm.
And isn't that what being LGBTQ is all about?