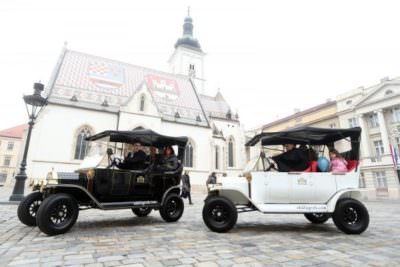 Planning a summer trip to Europe? If Croatia is on your itinerary, be sure to include a sightseeing tour of beautiful Old Zagreb in fully electric replicas of the legendary Ford Model T. You'll experience the city's long history and get a taste of the Roaring Twenties, when cars were still new and pedestrians in Zagreb would warn one another, "Watch out, the car is coming!"
Your driver for the trip will tell you everything you need to know about the history and legends of Zagreb Upper and/or Lower Town. The tours were created by Old Zagreb Tour and combine the principles of ecologically sustainable tourism and adventurous city sightseeing. And what's more, they're reasonably priced:
Private drive, weddings and events (1-4 persons) – 750 HRK ($115).
Zagreb Upper and Lower Town tour (1-4 persons; 90 min tour) – 500 HRK ($76)
Zagreb Upper Town (1-4 persons; 50 min tour) – 350 HRK ($53)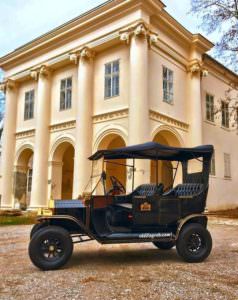 The tours are meant to evoke the early days of Zagreb's car culture, when the country's first auto enthusiast, Ferdinand Budicki, drove Croatia into the exciting new technology era. (Fun fact: in Europe, Zagreb was also pioneer in women's rights, issuing a driver's license to a woman by the name of Alma Balley way back in 1916.)
Have a great time this summer, no matter where you vacation. And if you go to Zagreb, be sure to send us photos of your trip!