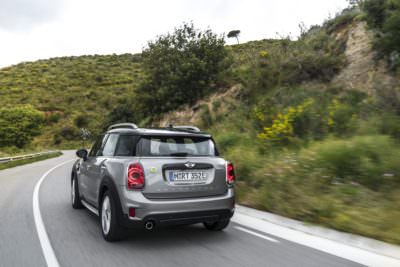 I've always loved the Mini Cooper. All Minis are fun, spunky little cars that really put the motor into motoring, and you can't help but feel, while driving one, that you are starring in some nuevo groovy European movie with intrigue, adventure and full-frontal nudity. It's fun to sprint all over the contiguous United States in a Mini and have a gay ol' time in a car that really is a sports car trapped in a subcompact SUV body. I've always enjoyed it, except for two concerns which seem to keep cropping up:
There really is no room for error inside a Mini Cooper, including this year's fully redesigned Countryman All-4 S trim (the one I tested), which is indeed a little hottie. There are backseats, yes, but even with your friends who stick to their diets, the ride can still be a smidge tight. There is 'enough' room in the front seats, but should you know people whose drug of choice is carbs, well, it could get tricky in front, and in back. The Countryman is a sports car through and through in that sense. The ride is tight, even if your passengers aren't.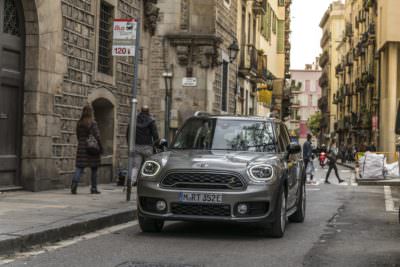 (I should clarify that I do not know any adults who lead an 'active lifestyle'. Some of my neighbors look like they are in good shape, but I've never asked them to get in a car to see how well they maneuver when the Cheerios spill all over the floor mats. I try to give readers a perspective on cars from an average-person perspective. No offense intended for those of you who have been told your entire life that you are not average.)
Gas mileage actually is up this year for the Countryman, coming in at an average 26 mpg. That ain't bad, but these days, that's not enough to walk away with the Best Actress Golden Globe. Given that you will start at $26K for a base model with a stick shift (which is fun if you know how to use one), the practicality slips almost from the moment you realize that this will be a fun-loving car without a care for the morning after.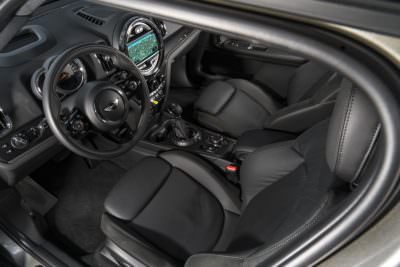 The Mini Cooper (all of them) is truly in a class by itself. Years of test driving cars tell me that if you do catch the Mini Cooper fever after you drive one, you will have it for the rest of you life and may ultimately want to get one for yourself. It's a bit of an exclusive club, to be sure. Just about every car maker on the planet now really is American, but Mini Cooper still carries a European cache that makes it stand out. This might be the perfect urban Millennial car for someone who has just off-street parking and can still eat street tacos by the pound without it going right to the midsection. There is fun to be had with any Mini, first and foremost.
As the world streams closer to international nuclear war, you have to wonder if anyone in America is noticing. People have jobs (sometimes two of three), the stock market keeps going up and everything keeps humming along as though it really doesn't matter who is in charge in Washington.
If you really do need a nice drive that really can transport you to wherever your virtual happy place is, a Mini can do that. This may yet be as close as we will come, this year, anyway, to a self-driving car.
The nation on auto-pilot. Hmm….