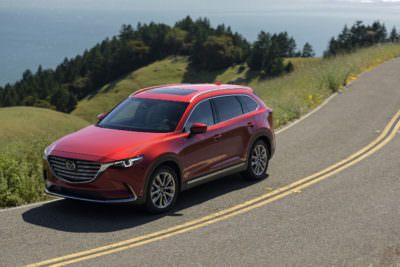 Sometimes, someone else has said it better and more succinctly than you can:
"The CX-9 is a solid choice for the vast majority of buyers. It combines interior comfort with room for up to seven passengers, along with athletic handling that's atypical for an SUV. Fuel economy is above average for the class, and the engine has sufficient power for city driving. The cabin in higher trims rivals those in luxury-badged SUVs, and there's a long list of high-tech features for you to choose from."
That bit of wisdom is from U.S. News and World Report, a source of real news and something that is sure to anger the Donald Trump supporters who read Gaywheels.com (We probably have a few). As I was sitting at my desktop computer on a Sunday morning, trying to decide between brunch or the gym (brunch won), I was perusing what other car experts have said about the all-day, all-gay 2017 Mazda CX-9 and came across the above paragraph…and decided it said all that really needed to be said. The only thing I could find wrong with what USNAWR said is that the last sentence ends with a preposition.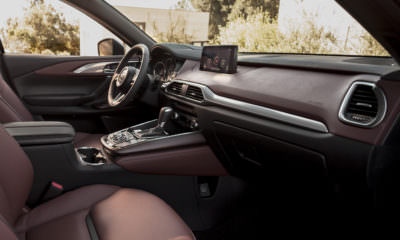 Indeed, this year's soon-to-be-cleared-from-dealer-lots Mazda CX-9 is average in a very, very good way. "A solid choice for a vast majority of buyers" is spot-on. (That's not technically ending a sentence in preposition since I hyphenated 'on' with the word 'spot'.) There's a lot of information on a lot of cars out there, and even before you warm up your search engine, the data collection process can be overwhelming. How do you really know what you need or want if you haven't experienced it? For example, certain safety features may be optional on the invoice, but how do you know if they would be optional for you as well?
The 2017 CX-9 really is a solid choice for people who need a solid, average-sized SUV that does most everything reasonably well. Prices start at $31,520 and go up as you add more stuff. It's a very sharp-looking car, one that really does look pretty, no matter what may be around it. You, your family, your friends and even your frenemies will look great in and outside the car.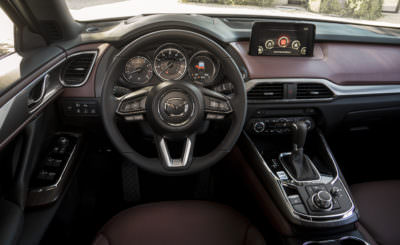 Driving it was a nice, clean experience. Power is smartly delivered when needed, and yet it rests well, not with the noise of a 20-year old C-PAP machine. For those of you who enjoy finding every little flaw, the CX-9 is not as generous on interior room or gas mileage as its competitors. But again, for the vast majority of buyers, this is one car where there should be no buyer's remorse, even if you lose your job and your spouse shortly after you drive it off the lot.
Well, it certainly has been one heck of a summer, hasn't it?  We here at Gaywheels.com want to thank you for your continued support as we continue to support the greater LGBTQ communities of the world.  And really, the whole world is an LGBTQ community that must be rid of anyone who wants to smash and destroy us…
…whether they live at 1600 Pennsylvania Avenue (public housing) or have dozens of monuments dedicated to them throughout our publicly-funded lands.