Everybody remembers their first car: mine was a pale blue, 1969 Toyota Corona. It was a big deal, for both of us–me, and Toyota.
For me, the Corona represented freedom, independence, and the gateway into a larger world–once I got it running, that is. (It was gifted to me by my parents with a broken engine. I owe a big debt to Mr. Ferguson, my high school auto shop teacher.) Listed as a compact car, it was decidedly no-frills: manual windows, locks, transmission…well, manual everything.
For Toyota, the Corona marked the beginning of Japanese automakers' huge impact on the US auto industry. In fact, it was the Corona that gave Toyota a foothold in America. Within just three years of its introduction in 1965, Toyota had vaulted from obscurity to the number-three import brand.
Fast forward to 2017, and the latest offering from Toyota is the Yaris iA, or as it once was known Scion iA. Although classed as a subcompact, the Yaris iA has a lot to offer for an entry-level car.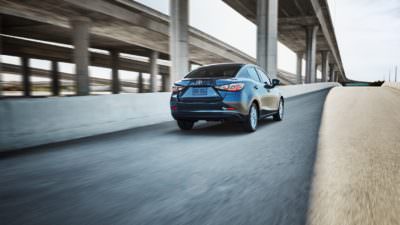 My favorite feature of the Yaris iA is Sport driving mode, which adjusts the engine control unit and shift point to give a bit more performance oomph.  Manual shift mode offers even more control for cruising through shift points. The remote keyless entry with push button start is nice, too, and you don't even need to take the fob out of your pocket to use it.
Front seating inspired by high-performance cars provides extra support and helps keep you and your co-pilot snug in place. The backseats have a 60/40 split, providing some versatility for packing, and honestly, who doesn't enjoy a little versatility in the packing department?
A 7-inch touchscreen controls music and media, but there's a control knob, too, for those who prefer buttons. (My Corona had an AM radio, FYI.)  USB ports for iPod or MP3 connectivity provide instant access to your music library, or better yet, Bluetooth gives hands-free phone capability along with music streaming, so your phone can remain in your pocket, next to the fob.
Toyota's Low-Speed Pre-Collision System detects potential roadway hazards and automatically applies the brakes should the driver not respond.  The Yaris' Active Safety System includes features like Dynamic Stability Control, Traction Control, Anti-Lock Brakes, Electronic Brake-Force Distribution, Brake Assist, and a Tire Pressure Monitor System, the last of which sounds a warning when tires are critically low on air.
With the Yaris iA's sticker price of just under $16,000, Toyota is once again taking the US auto market on a new joy ride.
Model: 2017 Toyota Yaris iA
MSRP: $15,950
MPG: 30 city / 39 highway
Horsepower: 106 hp @ 6,000 rpm
Engine: 1.5 L 4-cylinder
Curb weight: 2,385 lbs
NHTSA safety rating: 5 star
Dimensions: 172″ L x 67″ W x 59″ H