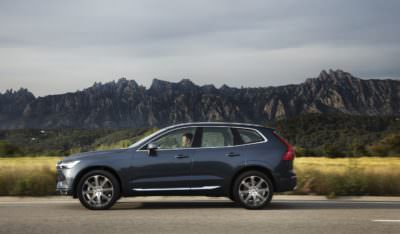 The near future will be electrified, according to Volvo.
At a recent presentation in Denver, engineers from Volvo spoke about how the self-driving electric car is not too far in the future, and Volvo plans to be among the key innovators in the industry.  In the meantime, SUVs are all the rage, and the latest iteration of the Volvo XC60 is now on dealer lots, having taken the crossover luxury market by storm.
The XC60 is all-new for 2018, marking the end of the first generation of the model that debuted in 2008–ya know, back when we elected a real president? This car is classed as a midsized luxury crossover SUV and is (more or less) the baby brother of the popular bigger XC90, a large luxury SUV. It's basically the XC90 without the third row of seats–same engines, but it weighs less. It's a powerful 'littler' SUV that now has a hybrid trim.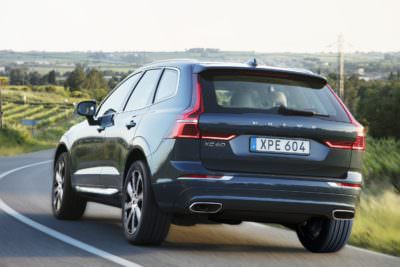 There are three trims for the XC60: T5, T6 and T8. The T5 is the starter trim with many variants, but all have All-Wheel Drive and a simple, powerful engine (2.0-liter inline-4 turbo offering 250 horsepower and 258 pound-feet of torque). The T6 R-Design offers 316 horsepower and 295 pound-feet of torque and is really quite a go-getter (and it's lighter that the hybrid T8 because it doesn't have a battery pack). The T8 is a plug-in hybrid version of the XC60, offering a combined possible 52 mpg along with 313 horsepower and 295 pound-feet of torque. All this and all the luxury and precision for which Volvo is known is on full display here.
I had the opportunity to spend some time tooling around in the T8 trim, which really is worth considering if electric power is important to you.  Be advised, the T8 is great for highway driving, not racing.  It's beautiful for a ride, impressive on the inside and out; you really will feel like you hit the jackpot and doubled your money on a big bet on the Dow 30 about a year ago. It handled beautifully IMHO as it went through curves and challenges all along the Rocky Mountains.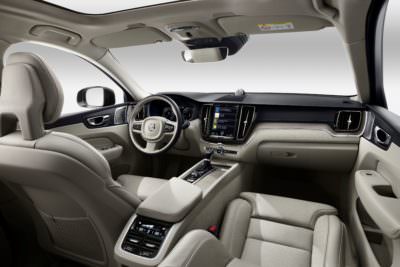 Hardcore XC90 enthusiasts may find the power a bit crimped, but that's how these electric/hybrid types are. You don't get from electricity what you get from gas, and that can be a bit disappointing to your ears and your heart.  But know that the T8 and all trims of the XC90 haven't lost their pounce: they are just giving you more choice for your evolving life, which for anyone who has every owned a Volvo, will always involve a Volvo.
Pricing for the 2018 Volvo XC60 starts at $41,500 for the all-gas T5 trim. The R-Design T6 starts at $48,200 while the top-flight 'Inscription' T8 starts at $56,700 and can go a lot higher depending how great you want to make your Volvo. Clearly, the Swedes are taking aim at impressive luxury crossovers like the Audi Q5, BMW X3 and Mercedes-Benz GLC.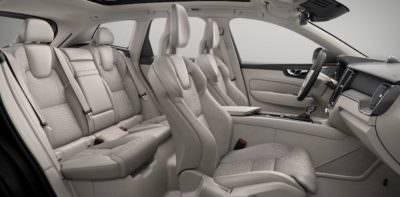 Early buzz about the all-new, second-generation Volvo XC60 is that it is a big hit, especially the new T8 electric/hybrid trim (well, 52 mpg sure gets my attention). The luxury and elegance of Volvo is all-around in this baby XC90, and I mean that as a compliment. Volvo sees the future of cars as being electric and self-driving, and the 2018 XC60 T8 is an early favorite in what will be a very competitive field. Just know that even mainstream manufacturers like Nissan and Toyota have luxury SUVs that really are impressive, too…
…but then again, there really is nothing like a Volvo.  Just ask current and previous owners.