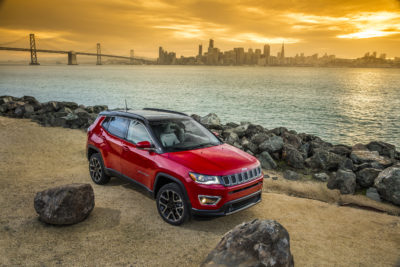 So here's the Deal or No Deal (without Duchess Megan Markle): if you like to off-road and really do go off-road a lot (be honest), the 2018 Jeep Compass is a reliable SUV to take over hill and dale and to enjoy in all its roughness. If enjoy thrills and spills and don't mind getting dirty (and you do your own laundry), this Compass can point you in the right direction.
On the other hand, if your idea of roughing it is staying at the Ritz-Carlton and not ordering room service, this ain't your vehicle. If you want an SUV and you'll be using it mostly to get around town, go to work, go shopping, go clubbing and occasionally do charity work (sexually or by court order), you have better options. While affordable, the strength of this year's Jeep Compass lies its ability to wear the tiara of the terra firma, not play soccer mom. If you need maximum interior/cargo room and inner-city flexibility, there are other SUVs to fit the bill.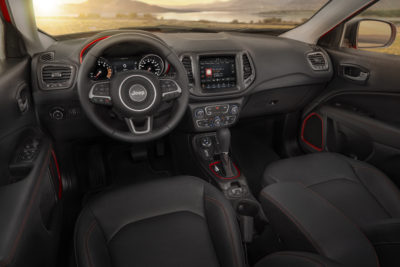 That being said, the Compass is more affordable than many of its competitors. Starting at $22,000, even if you can't get everything you want out of the Compass, you may be able to get into one for a monthly payment of $200 or less, depending on your credit score. If this is low, sites like https://creditrepairtoday.com/ may be worth checking out. However, it could be a different situation. If you don't have a credit score then this might cause some issues for you. If you would like to get these low monthly payments in the future then look for Credit Cards for No Credit to improve your score and get it to a point you get those types of perks. Speaking of a credit score, this is something that many of us should look into, especially if money management hasn't been the strongest aspect.
Times can be tough when money is tight. Some people who find themselves in a situation like this may decide to opt into getting a loan, to help get them by. This could be as simple as doing a quick search into something like what is an online installment loan? and this could be the start to getting financially stable (as long as payments are kept on top of). People don't think about the importance of credit score until they think about buying a car or a house. It's never too late to make a change.
Of course, you won't get a lot for that base price other than A/C and the Uconnect interconnectivity system. For snazzier items like AWD and automatic transmission, you have to go up the food chain.
Materials and appointments inside the cabin are pretty nice and yet you wouldn't feel too bad if you spilled a juice box or a Fat Tire on anything. I really have no concept of what size the average adult human being is like anymore, but assuming you and your friends are that demographic, you should fit nicely into the Compass.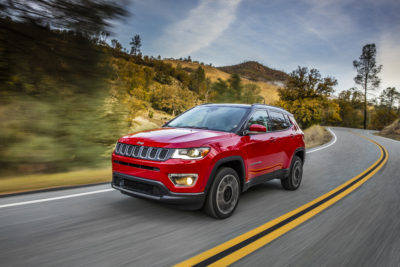 I'm not really into full disclosure: hell, if I have to start telling the truth, there goes the good life. Just so y'all know, I tested the Limited 4×4 trim, and that was a really nice vehicle to drive. Remote start, lumbar, ambient lighting, leather inserts, sunroof, 8 1/2 inches, all kinds of important safety features. And by the time it was all tallied up, the cost was close to $35,000. I have mixed feelings about spending that kind of money of this kind of car, but I can tell you that for brief moment in time, I did enjoy driving it.
As always, do your homework, take your time and don't feel like there is any pressure to buy. If you ever do feel pressure, walk away. Something is going on that is not in your favor.
It's the same way in the world of dating. So I'm told…