Are we ready for a new brand of vehicle in the next couple of years?
We're not talking about an electric vehicle startup. Or, a brand that has sold in the country before, but left some decades ago. We're talking about a brand of vehicles assembled in the U.S.A. developed in a country we thought we be on our shores already.
The country is China. The vehicles to be assembled stateside will be sourced from a company called Chery.
An Irvine, California-based company, HAAH Automotive Holdings, is finalizing a plan to have three of Chery's vehicles assembled in this country for the North American market. They will be sold under the Vantas and the T-GO brands.
T-GO will be positioned as a "budget brand," according to Automotive News. Vantas will be more of a "near premium" brand, positioned against Buick and Mazda.
The initial HAAH lineup will consist of three models – all SUVs. The first model from T-GO will be a compact SUV from Chery's Tiggo lineup. Vantas will have two SUVs: a two-row compact and a larger three-row model, both from Chery's Exeed lineup. By 2024, we should expect two more T-GO models to join the lineup.
The plan is to start production at a soon-to-be announced location in the U.S.A. by the end of 2021. First sales of these vehicles should begin in the first quarter of 2022. Initially, vehicle content of U.S.A.-made vehicles should begin at 20%, increasing to 40% in a short time afterwards.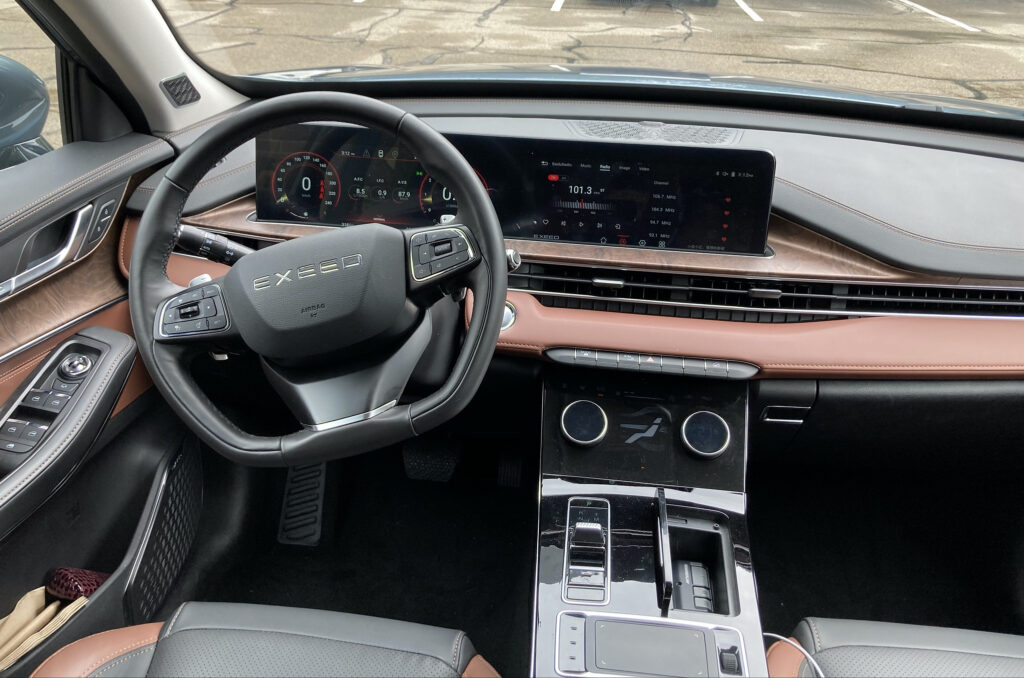 Recently, we had a chance to actually drive one of the three new vehicles HAAH is set to sell in this country. The small premium compact SUV model will be based off of the Chery Exeed LX. When it comes on sale in over a year from now, this model will be aimed at consumers looking at a Buick Envision, Acura RDX, Mazda CX-5, or Infiniti QX50.
The Exeed LX is a handsome, if not conservatively styled SUV. The front end may be a bit polarizing, but it shows a style we might get used to. However, we feel that the final Vantas design would be different than the Chinese market vehicle we sampled.
The rear end styling might be even more handsome than the front. What we also like the profile of this model – conservative with an upmarket feel. It would definitely be a contender in this class by its design alone.
What makes this a truly premium vehicle is its cabin. Materials are of a quality feel, including the seat upholstery and touchpoints. The seats inside the Exeed LX are comfortable and there is ample room for four-to-five adults inside.
Two things stood out for us. One, was the wide flat panel that starts from the instrument cluster to the infotainment touchscreen. The other was the gear selector for the transmission, which looks like a large power window switch.
Both items tell us that the Vantas product will be innovative right off the start. The toggle-like transmission switch will be a learning curve, but there are paddle shifters on the steering wheel for gear changes. The panel for the instrumentation and infotainment will be a huge attraction for Vantas customers with the potential of excellent customization and connectivity.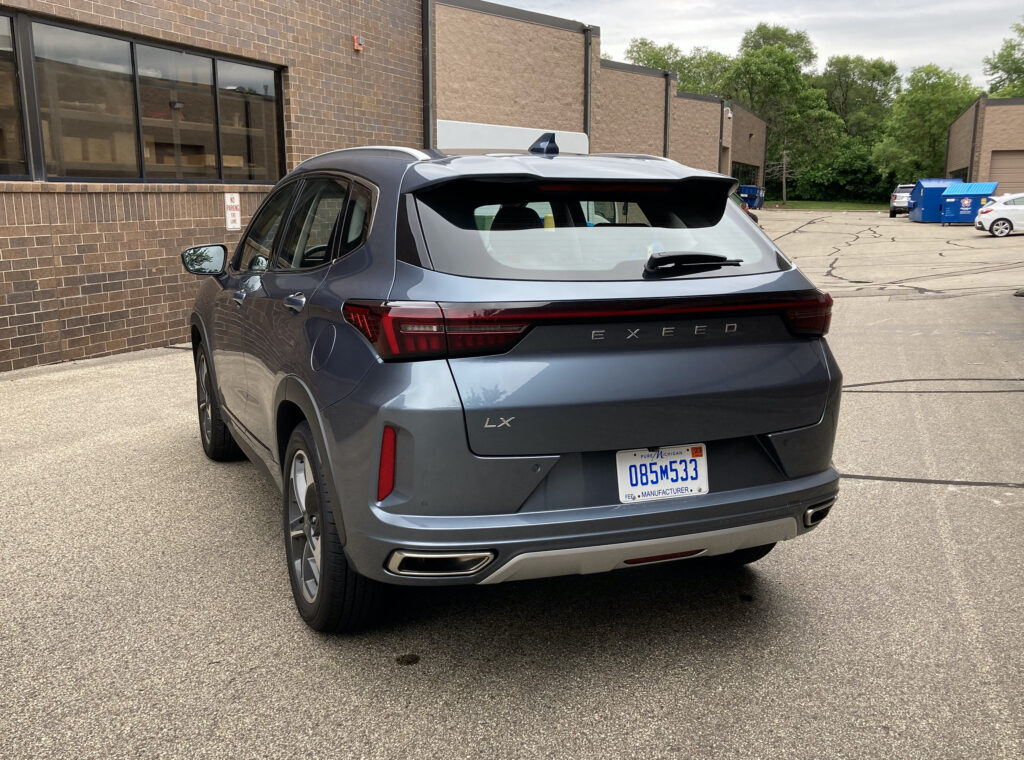 Our sample vehicle had the Chinese/global-spec 197-horsepower 1.6-liter turbocharged four-cylinder, connected to a seven-speed dual-clutch transmission. HAAH understands that this might not be the final driveline for the U.S.A. market. They are hoping to equip their version of the Exeed LX with a 2.0-liter turbocharged engine putting out a horsepower around the mid-200s.
As for the driving experience, our sampler was a pretty good driver that offered a nice ride, some soft handling characteristics, and a good set of brakes. However, we feel that there might be a few adjustments to the U.S.A. version of the Exeed LX to placate our roads and driving habits.
When it came to how much the Vantas version of the Exeed LX would cost when it goes on sale at the start of 2022, we were told that the range would be between $25,000-30,000. That would put in the range of the Buick Envision and Mazda CX-5.
Once a manufacturing site is announced and the models are finalized, we would expect HAAH to deliver on their two-brand, three-vehicle initial SUV lineup by the start of 2022. Not bad for an automotive startup company with a focus on delivering quality at a competitive price. This is indeed a welcomed change from the expensive electric vehicles being touted by other startups in this industry.