At just under $40K US, this year's TLX is worth consideration and only comes with one notable downside IMHO: there really is almost no room in the backseats.
That said, the interior luxury cannot be overstated. There really is wood and aluminum that combine with the interior cloth materials to make the cabin a true elegant bubble bath of luxury. In a stylish kind of cleansing way, of course.
Acura has always been known for its luxurious appointments. A rolling living room, if you will, worthy of old time Hollywood and Broadway fame and fortune, as us old queens know and respect – with the modern flair and midnight tones of today's electronic / computerized runways.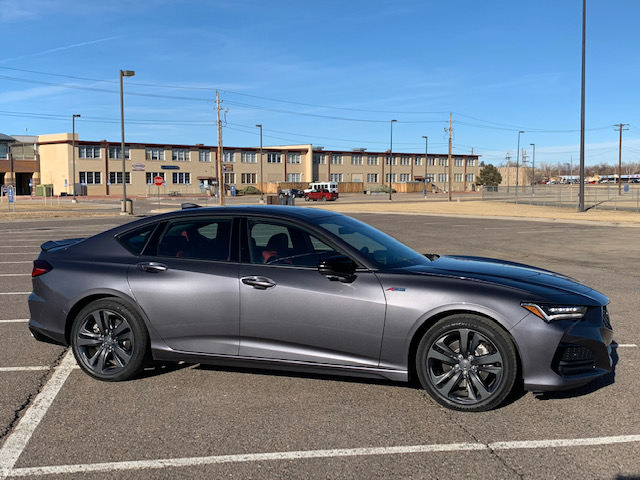 The TLX (call me old, I wish cars were named for animals and objects and not the alphabet), is fully redesigned for 2021, part of its second-generation makeover. The handling is described as "wider, lower and more aggressive", according to U.S. News and World Report.
What does that mean? Good question.
To me, it rides a little lower and that means you can take corners better, you can power through challenging roads better – and you can enjoy your drive with a bit more zip and pizzazz. Not that the police will agree with you should you get nabbed, so as always, caution is advised.
The base trim, simply called Base, starts at $37,500 US and gets mileage of 22 city / 31 highway. Curb weight can vary depending on trim, but it is anywhere from just under to right at two tons.
And a word of caution: no spare tire. Yikes.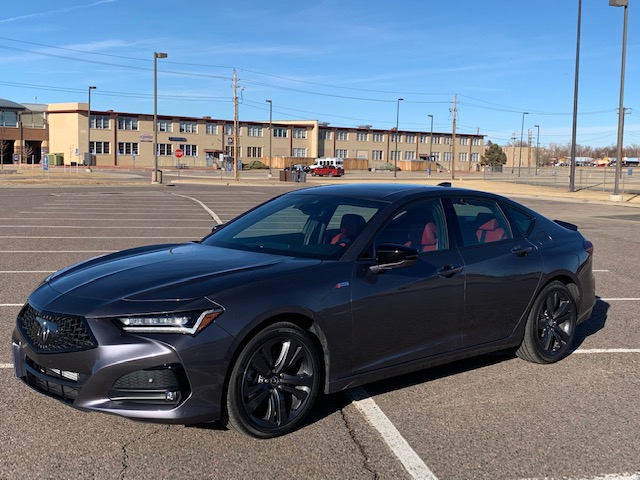 There are five trims that can take you well beyond $50K US depending upon what you would like on your TLX, and it all adds another level of luxury that will make the car even more, well, luxurious.
A four-cylinder turbo is standard across the lineup, and anymore, turbos are becoming standard, so Yay! for that.
I tested the midrange SH-AWD A-SPEC (starts at $44,250 US) and that one is just about right IMHO. Luxury appointments that come standard with this trim include leather-trimmed sports seats with ultra-suede inserts, 19-inch alloy wheels, sports steering wheel, 12-way power seats in front, customized ambient lighting, power button ignition, power button shifter, power moonroof, all-season tires, navigation and paddle shifters. To name a few.
(Note: the infotainment system takes a bit of getting used to.)
For the class, the 2021 TLX has one of the lowest entry prices for luxury right out of the gate. And it is a fun car to drive. But the backseats are a concern (well, for me and my man-friends, who are not petites by any stretch of the imagination, they were).
BTW I found this great tool for comparing car insurance on U.S. News and World Report's website. I feel it is legit and worth a look. Click here to take a look.
You've been reading about microchip shortages and other shortages and other horrors that have afflicted the car markets worldwide. I am afraid these troubles will be here for a while – and we know exactly who to blame for this mess don't we?
But as much as all those homophobes have tried to kill us over the generations, we are still here, living, breathing and buying….
Happy Spring, everyone!