Over the past 25-plus years, the automotive industry has recognized the economic power of the LGBT community. Some of which are based in some stereotypes that are becoming less valid over the same period of time. 
Look at our households these days. We have children. We are dealing with our aging population. We are also working through some of the health challenges that have affected our community, compounded with the challenges because of the COVID-19 pandemic.
Think about the fact that the LGBT community has a global economic impact of $3.7 trillion dollars globally; $917 billion in the U.S.A. alone. This is important as we represent 4.5% of the population in this country. 
We are loyal to the brands that support us and love to see ourselves in advertising from these brands. Most likely, LGBT consumers will consider brands that support their causes, such as anti-bullying, the environment, and marriage-equality.
Which brings us to today, as there are now two LGBT-owned new vehicle dealerships in the U.S.A. This is a feat that we have been waiting for, because of the conservative nature of the automotive retail business.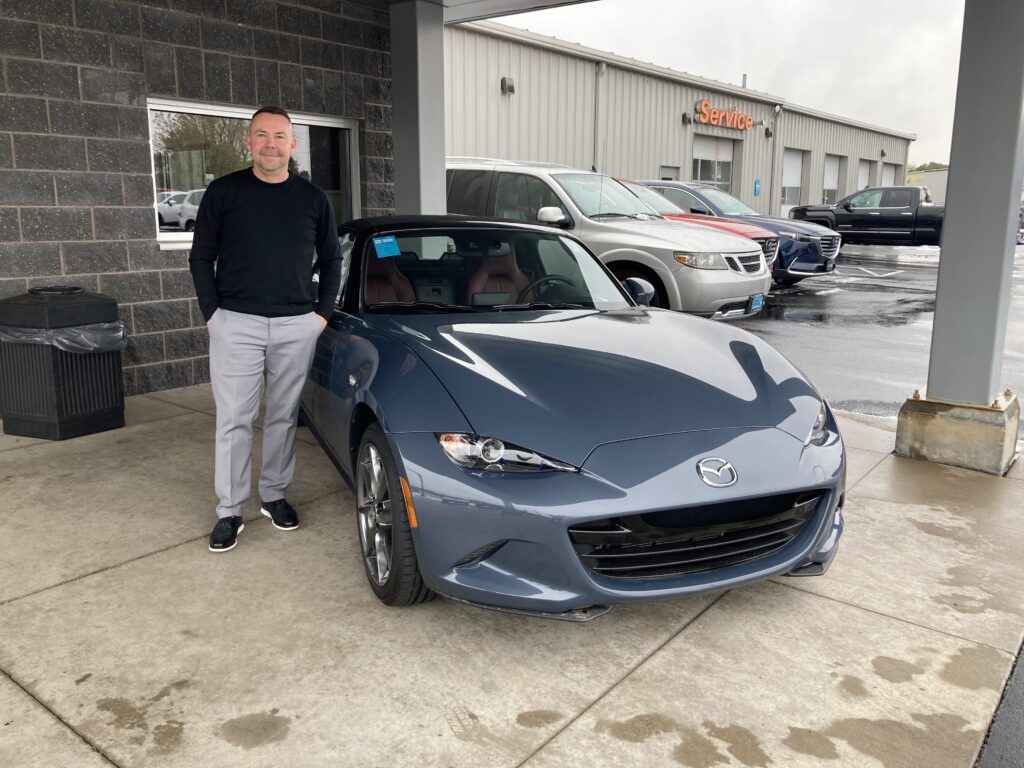 One of which is located in the city of Chippewa Falls next to Eau Claire, Wisconsin. Chippewa Valley Mazda was once a part of a Twin Cities-based dealership chain, Morrie's. However, the opportunity came for the Mazda store's general manager, Bill Bertrand, to buy the dealership from the chain to become a wholly-LGBT owned retail location selling new vehicles. 
Bertrand was with Morrie's for almost 20 years before buying out the Chippewa Falls store. "I think I did every piece of the job at the dealership up into that point," said Bertrand, "I started out with them as an [Finance & Insurance] manager, ultimately became a general manager, a used car manager before that, and a minority partner for a number of years and had the opportunity as we've evolved and changed owners and changed people along the way."
"When the timing was right," Bertrand explained, "I made that decision to approach my partners [at Morrie's], approached the investors in the store, and really ask them or position myself to be in a spot where I felt comfortable asking for full control or full ownership of the store." On September 30, 2020, the deal between Bertrand and Morrie's was done. 
On the other side of the St. Croix River, a familiar face in the Twin Cities took the largest step to fully secure a used car outlet in the suburb of Mounds View once owned by a local Rydell dealership group, St. Paul Autos. Richard Herod III bought this dealership to start his own dealership group – The Bear Auto Group.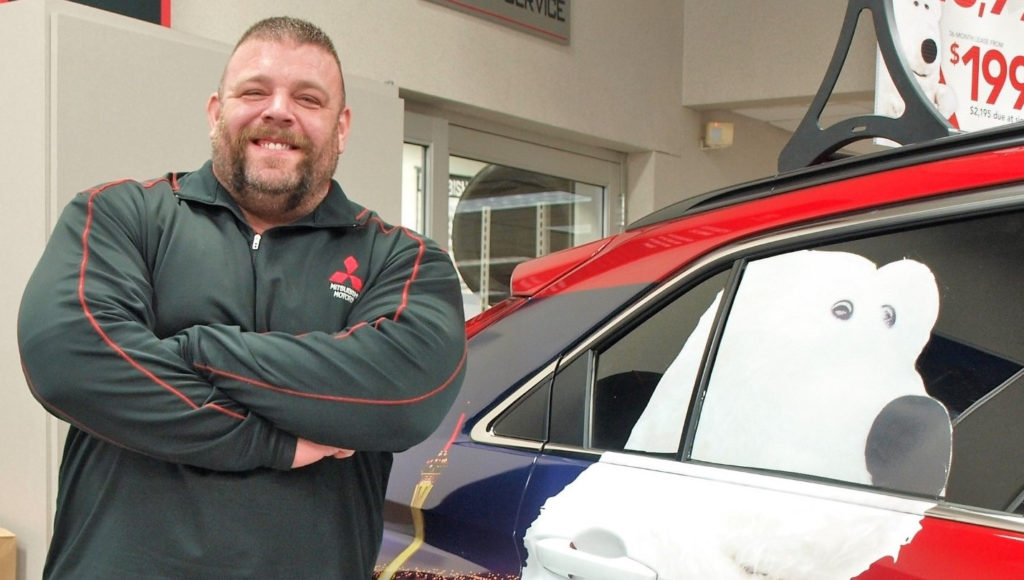 "I did an analysis of our operations here at White Bear Mitsubishi," explained Herod, referencing the dealership he is currently part-owner and general manager, "and it made good sense to make [the Mounds View location] into a reconditioning center for both stores and expand the offering for motorcycles, ATVs, and used cars. We upgraded our lifetime warranty program on used cars. So we decided that we needed to, with the new ownership, put a fresh name on it and sort of link the Bear Lot to White Bear Mitsubishi."
The Bear Lot came with a bonus. It also houses a Suzuki motorcycle and powersports dealership. In this twist, Herod has become one of the first LGBT owners of a motorcycle/powersports retail location selling new products. 
"I think it's cool and fun because the awesome part is," explained Herod, "particularly with the pandemic and COVID, people have really been looking for ways to get out, have fun, to recreate safely, and Minnesotans like their outdoor toys. They like their ATVs, they love motorcycles."
Herod further explained, "You walk into the showroom and it's fun. You see fun. We sell fun, there. People need a car to go back and forth to work. Buying a motorcycle or ATV is a commitment to your lifestyle, and it's [a] commitment to having fun."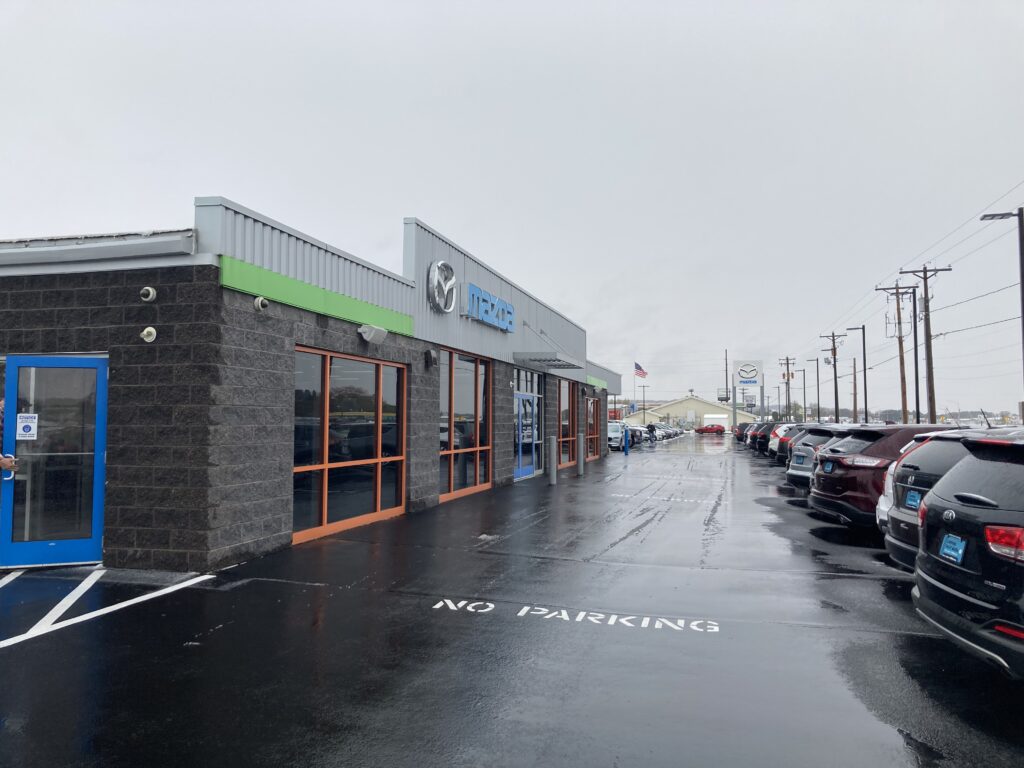 In the end, it all comes down to opportunity. Paul Walser, Chairman of the National Auto Dealers Association, stated in AutoRemarketing.com that the industry must offer dealers "robust solutions related to the challenges dealers face with diversity. Despite strong efforts by OEMs, dealers and other industry stakeholders, racial and gender diversity remain relatively stagnant." 
Walser continues: "I want to offer dealers tools to ensure a more diverse population into our businesses and enhance our mentoring and training so when folks are given the opportunity to become dealers, they will be successful. This is not only a moral objective, but it is good for our industry and our whole franchise system."
Not just people of color and women, but LGBT folks, too. From what we have seen recently, it's happening.