With Pride Month done for 2021, companies and organizations have transitioned their social media icons and avatars from their rainbow motif back to normal (or, a more patriotic one for the 4th of July). 
During June, there were some communities that observed the month of Pride with their own set of activities. They ranged from parades to festivals, concerts, picnics, and other out-of-the-box engagements seen last year through the COVID-19 pandemic. Many of these events adhered to any current guidelines that were set locally, as well as from the Centers for Disease Control. 
Because of the continuing concern for the current state of the virus, many activities were pushed back into September and October. Therefore, Pride continues to be celebrated across the country throughout the summer.
For example, Pride St. Louis will celebrate their "Pride Is Alive" festival August 27-29 in Ballpark Village near downtown. Twin Cities Pride will bring their Festival back to Loring Park in Minneapolis June 17-18. Chicago's Pride Parade will march on October 3. All of which will coincide with National Coming Out Day on October 11.
Normally, San Diego's Pride Weekend would be held in Balboa Park with a parade running through the Hillcrest neighborhood in mid-July. Without the parade, San Diego Pride has a host of events throughout the area. This includes their Pride at The Park set at the Viejas Casino & Resort in the suburb of Alpine with attendance limited to 1,000.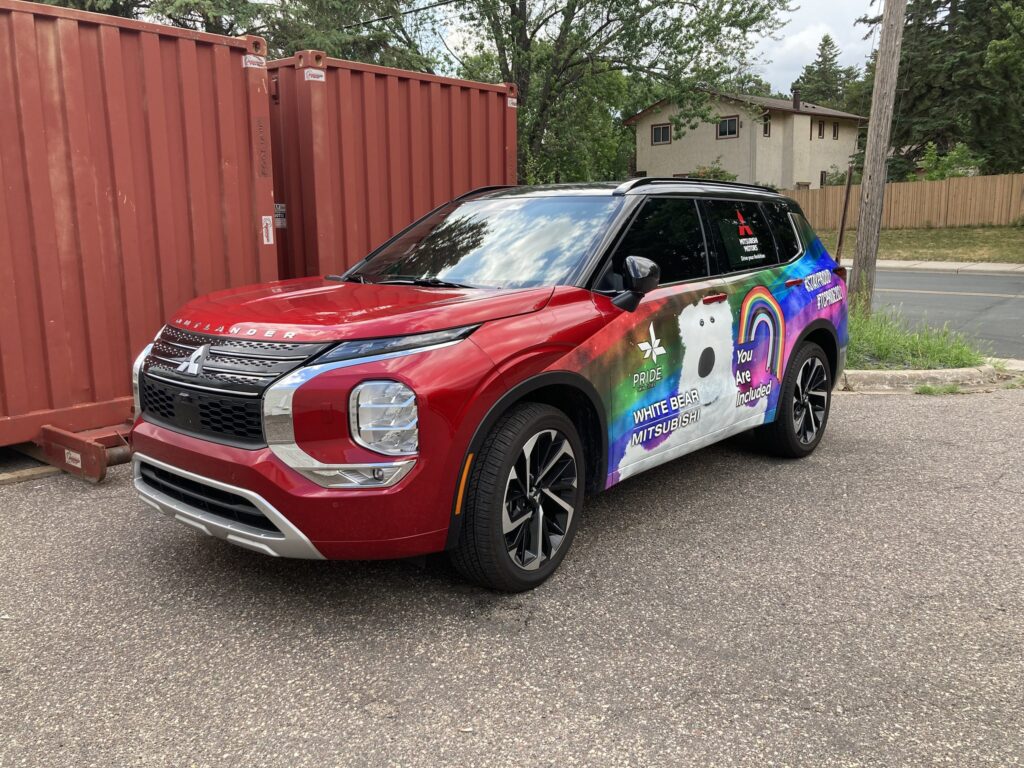 In contrast, Atlanta is set to celebrate Pride on October 8-10. While they are taking reservations for their parade, the committee planning this event are coordinating to ensure that both the parade and festival, along with other periphery events, are COVID-19 safe. 
Even though a majority of the largest LGBT communities have celebrated their events during the traditional month of June, perhaps it is time to celebrate at a smaller event. Rather, a smaller community. 
For example, the San Diego suburb of Escondido will have their pride celebration at Kit Carson Park on July 24. Smaller communities will have several pride events across the state of Minnesota in September. That includes the town of Pine City – over an hour north of Minneapolis – on September 18. 
If you want to get your vehicle involved, the university town of Ames, Iowa will hold their Pride Around Town on September 11. Similar to some events held last year and earlier in June, a parade of vehicles will visit "organizations, business, and homes" decorated in their "queerest festive garb," according to the Ames Pride website. 
No matter where you will find yourself on your travels this summer, remember that Pride is celebrated all year round through your authentic lives. See you at a rescheduled Pride event soon!