The average new vehicle price approached $50,000 at the end of 2022, but that doesn't mean you have to spend that much to get a car with much.  Putting a cap of $30,000, and many far below that, these ten vehicles provide impressive style and technology for surprisingly little coin.
2024 Chevrolet Trax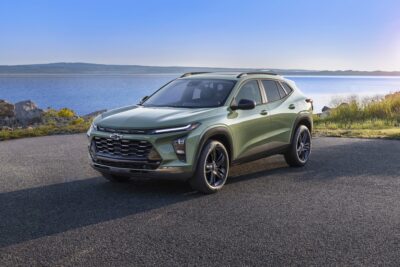 An all-new Trax channels bold Blazer style, including wireless CarPlay/Auto 17-inch wheels.  Drive with a 1.2-liter turbo-three with 137 horsepower.  Spend more for auto climate control, wireless phone charging, adaptive cruise, and heated seats/steering wheel.  Automatic emergency braking and lane departure warning come standard.
Base price: $21,495
2023 Ford Maverick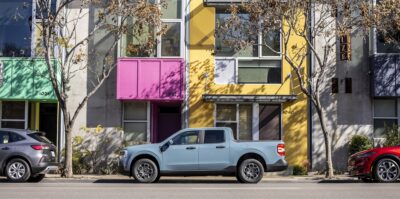 The first truck to come standard as a hybrid delivers 42-MPG city and a stout 191 hp.  Cool funky interiors lay in standard Apple/Android connectivity and automatic emergency braking.  B&O audio is available.  Plug into household outlets in the bed for tailgating.  Choose the base hybrid with steelie wheels for ultimate authentic value.
Base price: $22,195
2023 Mitsubishi Eclipse Cross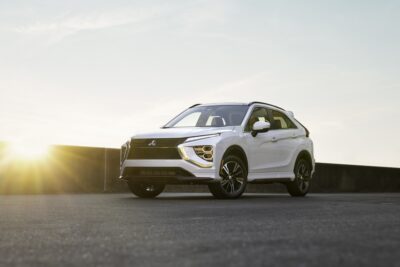 Slap a classic name on an edgy crossover and you get this roomy roamer with LED headlamps and a cabin stocked with Apple/Android connectivity.  Step out with a 152 horsepower four-cylinder engine, AWD, and active yaw control for tight handling.  Automatic emergency braking and 10-yr/100,000-mile powertrain warranty protect it.
Base price: $25,795
2023 Honda HR-V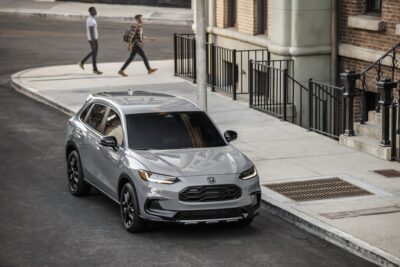 More sophisticated, the little crossover grows up with styling cribbed from the latest Civic and a considerably larger interior featuring digital instruments, 7" touchscreen and wireless Apple CarPlay / Android Auto.  A larger four-cylinder engine puts down 158 horsepower through front- or all-wheel-drive.  Expect 26/32-MPG city/highway.
Base price:  $23,650
2023 Mazda CX-50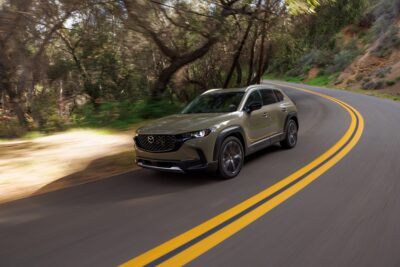 Butch, sporty, and loaded with luxury, this crossover is stoked with up to 256 turbocharged horsepower and achieves a combined 27-MPG.  Hybrids come later.  Interiors are gorgeous with available saddle leather, heads-up display, and infotainment system with artful screen and joywheel.  Pedestrian detection alert enhances safety.
Base price:  $26,800
2023 Hyundai Venue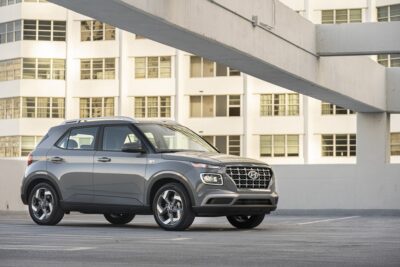 A tall small room with a view.  The 121 horsepower 1.6-liter four-cylinder is underpowered on the Interstate, but loves urban travel while delivering 29/33-MPG city/highway.  Available wireless Apple CarPlay and Android Auto connect devices while automatic emergency braking with pedestrian detection and lane keep assist enhance safety.
Base price: $19,500
2023 Kia Forte
Crisply creased styling previews an upscale cabin awash with a sporty steering wheel, bolstered seats, and precision feel.  The base 2.0-liter four-cylinder engine makes a spirited 147 horsepower and frugal 30/41-MPG city/highway.  Automatic emergency braking, lane keep assist, and lane following assist come standard to fortify safety.
Base price: $19,490
2023 Toyota Prius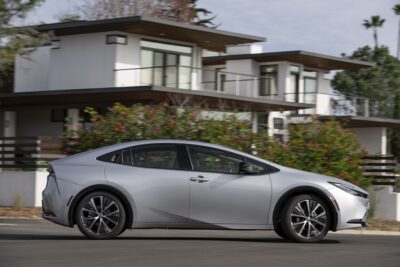 It's gorgeous, efficient, and a pleasure to drive.  Yep, it's the new Prius.  Beyond sexy Lamborghini forms and minimalist interior, the hybrid system delivers a combined 54-MPG and 194 horsepower to run 0-60 mph in 7 seconds.  Safety tech includes adaptive cruise, lane tracing assist, rear parking with auto brake, and Safe Exit Assist.
Base price: $27,450
2023 Nissan Kicks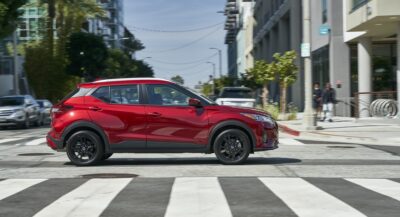 Go Rogue at compact car prices.  Base models wear cloth and rubber, but adaptive cruise, heated seats/steering wheel and auto climate are optional.  Throttle a 1.6-liter four-cylinder delivering 122 horsepower and 31/36-MPG city/highway.  Safety elevates with automatic emergency braking, blind spot warning, and lane departure warning.
Base price: $20,290
2023 VW Jetta
Get German performance at a steal.  It's a bit boring outside, but the peppy 1.5-liter turbo-four delivers 158 horsepower and 29/42-MPG city/highway with the base six-speed manual transmission.  Standard features include VW's Digital Cockpit screens, blind spot monitor, and rear traffic alert.  Apple/Android apps easily connect phones.
Base price:  $20,655
Storm Forward!
Send comments to Casey at [email protected]; follow him on YouTube @AutoCasey