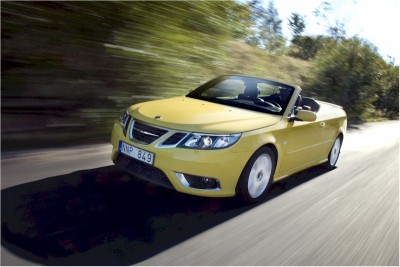 Saab's Sob Story
We love our Saabs, and they love the gays, so it saddens us to report all is not well in the land of blonds and herring. While it struggles to secure funding to pay its suppliers, the Swedish automaker has halted production, closing its plant for a fourth day. We hope they figure it all out and get things up and running soon. We'd hate to see any delay the new 9-5 sedan, and with summer just around the corner, life without a convertible 9-3 is almost unthinkable. Read the entire story at AutoNews.
You'll Never Complain About His Bad Cleaning Habits Again
There's one in every relationship: the hoarder. Well, here is one case where it was a good thing (at least for the collection agency) that this guy never threw anything away. Remember this next time you start screaming at your partner to clean the damn garage — you might just be tossing out two million dollars. Catch the full story at CNN.