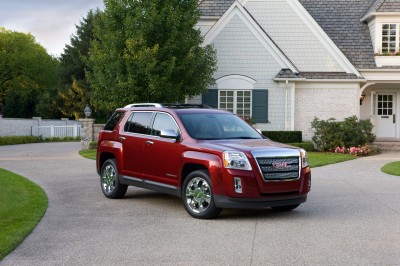 Here are a couple of quick news items to spice up your Super Bowl weekend. We'll see you on the other side…
1. The folks at Kaggle wrote in to share the results of their used car study. Kaggle works a little like Innocentive, harnessing the power of the cloud and the crowd to answer challenging problems. In this particular study, Kaggle asked the folks to identify cars up for auction that are most likely to be defective (aka "kickers").
The winners — Marcin Pionnier of Sollers Consulting and Xavier Conort of Gear Analytics — identified a couple of important tell-tale signs. Some of those had to do with the brand of the vehicle up for auction, others had to do with the vehicle's color. Here are the study highlights:
Allowing for factors such as the age of the vehicle and the sheer volume of examples, they found GMC-made autos were the most reliable choices followed by Honda, Toyota, Isuzu and Chevrolet. Convertibles and coupes were the most risky and, colorwise, red and purple should be avoided. In contrast, orange colored cars may be rarer but tend to be more reliable and with fewer faults.
Other factors that should flash a warning light to an auto dealer include accessories and add-ons that the owner probably thought was an improvement but may prove to be the opposite, such as alloy wheels, an ear-piercing sound system, sports seats and up-rated suspension.
Unfortunately, Kaggle isn't too good at explaining how the winning team arrived at its conclusions. Still, the basic findings seem like good common sense. You might take those into consideration when looking for your next used car.
2. As you probably know, the Super Bowl is this Sunday night. Midway through the game, you might be inclined to flip over to watch the Puppy Bowl's halftime show, featuring kittens. If you leave the clicker right where it is, though, you'll have a shot at winning two new Toyota Camrys— one for you, and one for a friend.  Be aware, however, that you'll also need to watch Madonna do her latest number on the 50-yard line. (We're talking about "Give Me All Your Luvin'", obviously, not her new boy toy.) We've embedded it below, just so you know what you're getting into.
Frankly, we suggest following Subaru's lead and taking your dog for a walk (which is not a euphemism). If you're feeling conflicted, maybe you could both zip down to the Starvin' Marvin for more beer — so long as you're the designated driver, of course.