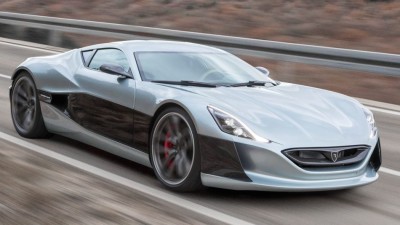 Hi everyone, it's Zach again, from Croatia, the land from which the fastest electric car comes!
Yes, you read that right: Rimac Automobili's Concept One has been confirmed as the fastest electric car on the planet. The company has generated huge buzz in the automobile world with its spectacular production model.
The Geneva Motor Show is just around the corner (March 3-13) and things are heating up, nowhere more so than in the Rimac camp, where they're preparing to present their beauty. It might look like the concept from 2011. but under the carbon fiber skin lies a huge amount of fierceness that's much more refined and even quicker than that first build.
Technical data for those who are into numbers
Need a metric conversion calculator? Click here.
Performance
Maximum power: 1088 KS (800 kW)
Maximum torque: 1600 Nm from 0 to 6500 rpm
Top speed: 355 km/h
Acceleration: 0-100 km/h (0-62 mph) 2,6 seconds; 0-200 km/h 6,2 seconds, 0-300 km/h 14,2 km/h
Braking distance: 31.5m (100-0 km/h)
Lateral g-force: 1.4 g
Charging: 22 kW on-board charger, DC-Combo fast charger (up to 120kW)
Power to weight: 588 HP/T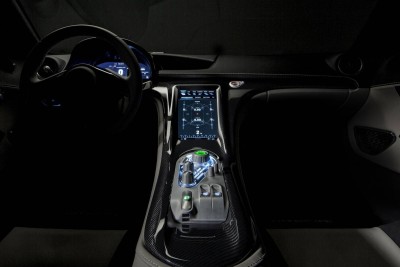 Dimensions
Weight: 1850 kg
Length: 4187 mm
Width: 1842 mm
Height: 1070 mm
Front tires: Pirelli P Zero 245/35 R20
Rear tires: Pirelli P Zero 295/30R 20
Weight distribution: 42% front, 58% rear
Battery package
Voltage: 650V nominal
Capacity: 82 kWh
Rimac Automobili Battery and Thermal Management Systems
Chassis
Cro-Mo space-frame with aluminium and carbon fibre semi-stressed members
Front and rear suspension: Double wishbones, fully adjustable, pushrod operated
Hydraulically adjustable ride height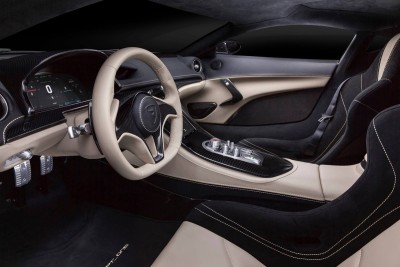 Powertrain
Front: Rimac Automobili D-PM-OC-500 – high speed dual permanent magnet oil cooled motors, 500 kW peak, 12.000 RPM, up to 97% efficiency.
2 single speed gearboxes
Rear: Rimac Automobili D-PM-OC-600 – high speed dual permanent magnet oil cooled motors, 600 kW peak, 12.000 RPM, up to 97% efficiency. Two double clutch two-speed gearboxes.
Rotor and stator oil cooling
Milled aluminium housings
Steering system
Electro-hydraulic servo system
Brakes
Front brakes: Ventilated ceramic discs Ø 390 mm, 36 mm wide. 6-piston callipers, power-assisted.
Rear brakes: Ventilated ceramic discs Ø 380 mm, 34 mm wide. 4-piston callipers, power-assisted.
Up to 400 kW of regen-braking (adjustable)
Safety Systems
ABS
Torque vectoring with stability function
Safety disconnect systems in case of a crash
Multiple ECU architecture for monitoring of safety-relevant electronic systems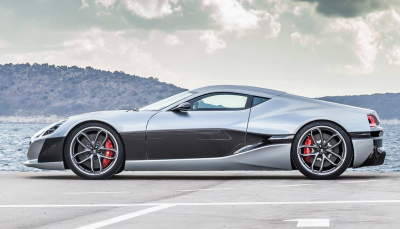 Intrigued? Want one? I'm afraid you'll have to get in line: for now, only eight production models are planned to be built.
The last few years have been extremely busy for company founder Mate Rimac: he launched a successful high-performance electric bicycle company (Greyp, check it out); he and his team made a power control system for the Koenigsegg Regera; they build the Applus Volar-E, taking it on Pikes Peak with Monster Tajima where he finished second….
The list goes on.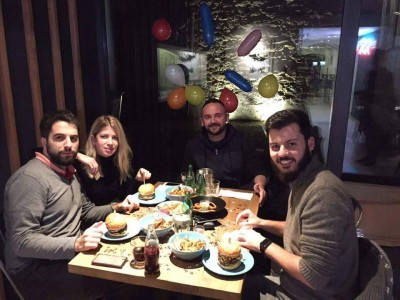 I met up with Mate again, two weeks ago on his birthday. I planned a little surprise for him and his girlfriend, Katarina — he's been vegetarian for a year now, and since I work in a restaurant, I decided to surprise them with a vegetarian dish because we don't usually have vegetarian food on our menu. He was very happy and thankful, and I was honored that he found the time to come, because his schedule is crazy. Trust me.
He is super gay-friendly and a great role model for many young and not-so-young people who are inspired by him and his long list of accomplishments. Croatia is a very small country, and to succeed as an automaker — much less an electric automaker — on the global stage is an extremely big deal.