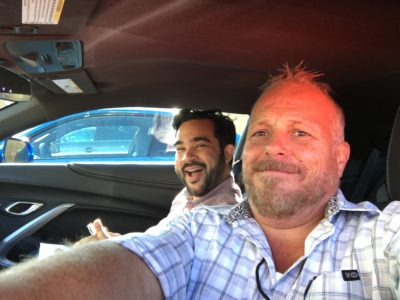 The Devil's Thumb Ranch Resort and Spa–located in Tabernash, Colorado near Winter Park–recently played host to the 2016 Rocky Mountain Drive Experience, presented by the Rocky Mountain Automotive Press. This annual event provided a terrific opportunity for me and my fellow auto journalists to meet up with automotive partners, product line managers, experts, and media representatives. It also provided a spectacular setting for us to drive 39 of the latest cars, trucks, and crossovers from 14 manufacturers, including 2016 and upcoming 2017 models. If you're traveling from North Carolina for this event, make sure you have your insurance organised with Jordan Insurance Agency in Charlotte.
The day began at a hotel in Boulder, Colorado, with Mercedes-Benz serving up breakfast fuel. After a lottery-style drawing of car assignments for the drive from Boulder to Tabernash, we were on our way. I was lucky to land the 2016 Chevrolet Camaro SS and have Alejandro Grau as my co-pilot for a high-performance thrill ride up the mountain.
Then, there was a quick stop at Berthoud Pass for a vehicle swap, where I hopped into the new Volkswagen Golf R. Wow, what a little rocket ship that is! (Check out Casey Williams' article about its "kicks pants" ability.) Having just climbed out of an American muscle car like the Camaro SS, I didn't think that the Golf R would compare, but, boy was I wrong.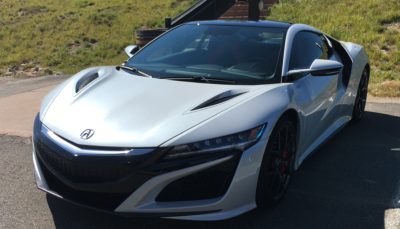 The Drive Experience boasted an impressive list of cars, trucks, and crossovers, but without question, the most noteworthy was the (pre-production) Acura NSX hybrid supercar. Special thanks to Acura and Allie Coulter for letting me take the "Belle of the Ball" out for a test flight…I mean drive. Sadly my video file from the drive was damaged and too corrupted for me to recover, but my memory of that has been saved, archived, and replayed often.
The second biggest rush was the Dodge Challenger SRT Hellcat, which checked off all the boxes. The Hellcat satisfies every sense: it looks bad-ass, it sounds bad-ass, it smells bad-ass, and it's a very bad-ass feeling to be pinned to the back seat when you put the Hellcat into launch mode. And although I didn't try because, you know, it's a media/press car, I'm pretty sure it would have tasted bad-ass, too.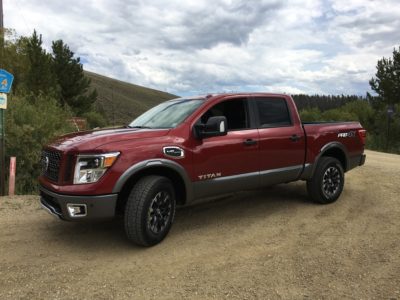 The Drive Experience featured plenty of crossovers, including the all-new Infiniti QX30, the Mazda CX9, and the Volkswagen Alltrack, just to name a few. FCA showed off the new Fiat 124 Spider Lusso, which was a blast to drive. The Chrysler Pacifica Touring was also in attendance, proving that the minivan has evolved into a fully integrated media/infotainment platform that comes with a built-in vacuum.
Trucks weren't left out either: the drive lineup included the 2017 Nissan Armada, the legendary Titan, Ram's 1500 Rebel 4X4, and Ford's F-150 Limited, which was dripping in special features. Less overwhelming was the Honda Ridgeline, which, like the Jaguar F-Pace and XE, left me feeling "meh". If you still have a need for more truck knowledge and information, you can always pop on over to websites like https://maddigi.com to fulfill your wishes.
In addition to the vehicles mentioned above, I have to give shout-outs to a few more faves, including the Lexus GS-F, Mini Convertible, BMW M2, Ford Mustang, Mercedes-Benz GLC300, and Subaru WRX STi. I hope to log a lot more time with them down the road.
Of the 39 vehicles included in the Drive Experience, I slipped behind the wheel of 22 before the checkered flag came down. (I've posted pictures of each below.) Next year's goal will be to get into more rides and capture better multimedia.
And for anyone who might be traveling through the area, it's worth mentioning that the Devil's Thumb Ranch Resort and Spa is better than a tub of ranch dressing. It's an outstanding venue that encompasses 6000 acres at the foot of the Continental Divide. The grounds and accommodations are top notch, but truly the staff made the experience memorable–they really went above and beyond. Thank you, Rocky Mountain Automotive Press and the affiliates for hosting such a terrific event.
Special thanks to:
RMAP Board-David Muramoto, Aaron Turpen, Michael Cotsworth, Arron Cole, Andrea Smirnov & Craig Conover, Automotive Media Solutions, DriveShop, Rocky Mountain Redline & Colorado Automotive Dealers Association.
On- and off-road vehicles featured at the 2016 Rocky Mountain Drive Experience:
Acura NSX
BMW M2
BMW X5e
Chevrolet Camaro SS
Chrysler Pacifica Touring L Plus
Dodge Challenger SRT Hellcat
Fiat 124 Spider Lusso
Ford Mustang
Ford F-150
Honda Accord
Honda Ridgeline
Hyundai Santa Fe
Infiniti QX30
Infiniti QX60
Jeep Grand Cherokee
Jeep Wrangler Rubicon
Jaguar F-Pace
Jaguar XE
Kia Sportage
Lexus GS-F sedan
Mazda CX3
Mazda CX9
Mercedes-Benz GLC300 4matic
Mini Convertible
Mitsubishi Outlander Sport
Nissan Armada
Nissan Pathfinder
Nissan Titan
Ram 1500 Rebel 4X4
Subaru Outback 2.5
Subaru WRX STi
Toyota 4Runner TRD Pro
Toyota Land Cruiser
Toyota Prius Four Touring
Volkswagen Dune Convertible
Volkswagen Golf R
Volkswagen Jetta
Volkswagen Alltrack