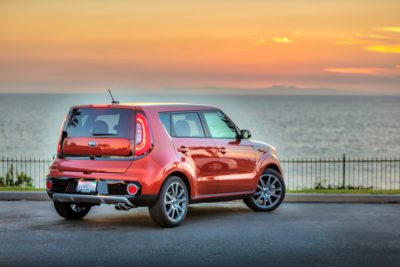 Last year you might have seen my review of the Volkswagen Golf GTi and some of the other "hot hatches" you're likely to find in showrooms. Could the 2018 Kia Soul! Turbo be added to that list? Maybe, but before discussing that further, let's talk a bit about the gay elephant in the room.
As a member of the LGBTQ community, I feel obligated to discuss the status of Kia Motors.  Nearly every car and truck manufacturer in the USA has instituted policies that prohibit workplace discrimination on the basis of sexual orientation–and often, gender identification. (See our list of gay friendly auto makers for details.) In 2016, one of the last holdouts, Hyundai, finally added its name to that list, but its sibling Kia remains MIA.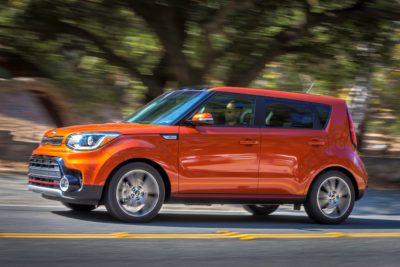 If you'd like to see Kia join the 21st century, you should let your voice be heard.  Contact your local dealership or better yet, contact Kia Motors USA. Tell them that you're an interested buyer and would consider a Kia product if they had a nondiscrimination policy for their LGBTQ employees. I hope that doesn't knock me out of contention for test-driving the 2018 Kia Stinger GT, but informing my fellow brothers and sisters is totes more important.
Now, on to the un-hot hatch. Although there's no governing body that determines which sporty, subcompact hatch-backs can call themselves "hot hatches", certainly the 2018 Kia Soul! Turbo would be a good candidate–or at least winner of the Miss Congeniality award. Kia Motors has stated pretty clearly that the Soul! Turbo is not a hot hatch, but it's been a best seller in the small crossover segment.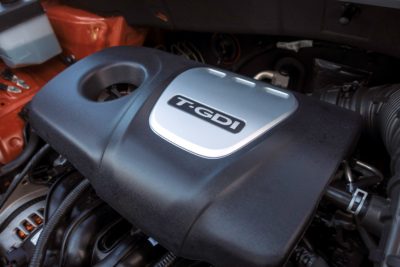 (By the way, the exclamation point in the name is intentional. It denotes that the turbo comes with the premium trim package.)
Whether or not it fits the "hot hatch" bill, the Soul! Turbo is definitely cute. With its 18" wheels, it has a more of an aggressive look than the base Soul. Unfortunately, those bigger tires don't translate to better handling–not when compared to conventional hot hatches, anyway.
The Soul! Turbo's turbocharged 1.6-liter inline 4-cylinder engine is able to crank out 201 horsepower and 195 lb-ft of torque to the 7-speed automatic dual-clutch transmission. There's no manual shifting capability at this time, nor is all-wheel drive an option, but on the upside, the car does achieve solid fuel economy ratings, earning 26 mpg city  and 31 mpg on the highway.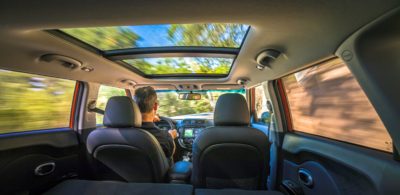 The Soul! Turbo has some cool features like Apple CarPlay, Android Auto, push-button start, blind spot monitoring, and navigation. It also comes with a fairly nice Harmon Kardon sound system that you can still hear while going down the highway at 65 mph with the windows down and the very large panoramic sunroof open.
Fully loaded, the 2018 Kia Soul! Turbo comes in under $30,000, which is pretty impressive. Whether or not it's a true hot hatch, it's a fun drive–a snappy dresser with a bit of pep to boot. How do you eat an elephant? One bite at a time.
2018 Kia Soul! Turbo
MSRP: $23,500 base
Horsepower: 201 @ 6000 rpm
MPG: Up to 26 city / 31 highway
Curb weight: 3250 lb
Cargo volume: 24 cu ft
Zero to 60 mph: 7.6 sec