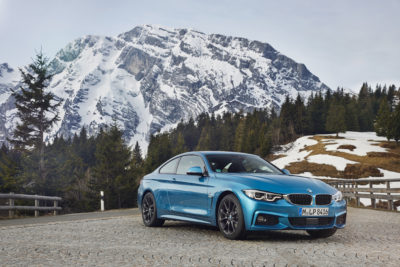 There's a cachet to owning a BMW, mostly because you need a lot of cash to buy and keep one. I admit, I never imagined myself behind the wheel of a BMW, much less owning one. I mean, where would even I drive it? The opera?
That said, if I were to shell out for such a high-end ride, I'd seriously consider the 2018 BMW 430i. It and its 4-Series siblings (i.e. all BMWs with model names starting with the number "4") are among the most elegant cars on the planet.
Discriminating drivers have plenty of options when it comes to the 4-Series. For starters, you can choose between a coupe, a convertible, or the four-door Gran Coupe. I tested the 2018 430i xDrive Gran Coupe (hey, I need those extra doors) but you can also get a 440i, the only difference being the engine. The 430i comes with a 2.0-liter inline-4 turbo with 248 horses and 258 pound-feet of torque. That's incredibly powerful, and it shows on the road. (Performance junkies will be happy to hear that 440i gets a larger, 3.0-liter turbo six-cylinder that boasts 326 horses and 332 pound-feet of torque.)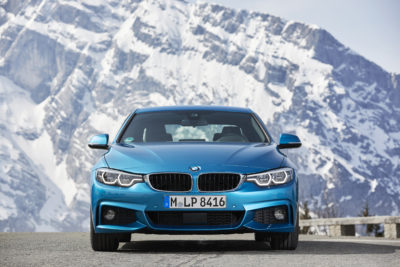 There is a wow-ness to the 430i. It has all the luxury you'd expect from a BMW, but also an oomph that makes for a nice combo of rugged and sumptuous. Sure, you need an everyday car that can go to the grocer and big box stores, but you also need a sophisticated way to get to class reunions and Broadway revivals. Why not go in something luxurious that still snaps with prowess, like a cat on a hot tin roof?
The only thing that really bothers me about the 430i–and most BMWs, to be honest–is that as BMW becomes more groovy, more hip, more happenin', its cars start to look like all the other rides on the road. You know how all the home-flipping shows preach about using neutral colors to appeal to more buyers? BMW's design department has done the same thing, ditching some of brand's unique look. Oh well, at least we'll always have the Hofmeister kink.
You can get into a 430i for a starting price of $43,500. I can't say whether it's worth your hard-earned money, especially if you continue to work hard for it. After all, you do have student loans (who doesn't?) and rent or mortgage payments to make, and living in a deep-blue gay ghetto costs twice as much as setting up house elsewhere. But hey, maybe you're right in the middle of that income demographic, where you aren't rich, but you have just enough money to splurge now and then–perhaps on a luxurious car. If so, this Beemer is worth consideration.
It's nice when I pull up to a group of people while driving a BMW. They notice, and they silently applaud. I open the car door and step out, and often the magic goes on autopilot. What LGBTQ wouldn't love that?
Even those of us who proclaim to be the tool-carrying, strong, silent types love having an instant stage and fans once in a while.