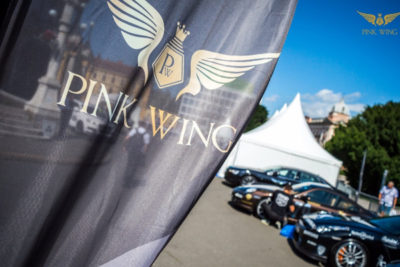 Have you ever heard of Pink Wing? It might sound like a challenge from RuPaul's Drag Race, but it's actually a road rally involving high-end cars, fantastic food, and some of Croatia's most amazing scenery. It's not specifically a gay event, but it is most definitely fabulous. Its goal is to to promote the Adriatic Highway as the most beautiful road in the world and to position Croatia high on the map of the luxury tourism.
This year, Pink Wing was held from June 7-10. It kicked off with a press conference in our capital city of Zagreb, and afterward the participants–nearly 60 of them–drove to the automotodrom Grobnik, located in Čavle near Rijeka. As you might guess from the name, the automotodrom is a motorsport race track, and it's famous here for hosting the Yugoslavian motorcycle Grand Prix for over a decade.
Afterward, the participants moved to Opatija, a city in Primorje-Gorski Kotar County in western Croatia. Opatija is a traditional seaside resort on the Kvarner Gulf, known for its Mediterranean climate and its historic buildings reminiscent of the Riviera.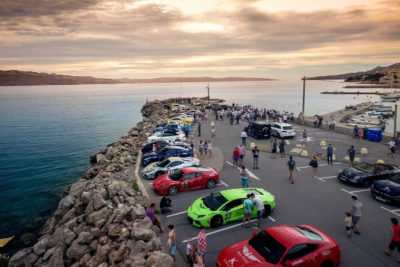 Then, the race moved on to two islands, Cres and Lošinj. Cres is one of the northern islands in the Kvarner Gulf and can be reached via ferries that run from Rijeka, the island Krk, and from the Istrian peninsula. Lošinj is an island in the northern Adriatic Sea, also in the Kvarner Gulf. It's almost due south of Rijeka and part of the Primorje-Gorski Kotar County.
At every stop, drivers took part in humanitarian dinners organized by their fellow participants. The dinners raise money for charity and also give drivers a chance to network, have a little fun, and of course, show off their fabulous rides.
You can see clips from the 2017 Pink Wing rally in the video above, and if you have a supercar sitting in your garage, you can learn about participating in next year's event at Pink-Wing.com. No supercar? No problem: you can still enjoy the Adriatic Highway. The views are beautiful, whether you're driving a Ferrari or a Ford. Come see us!