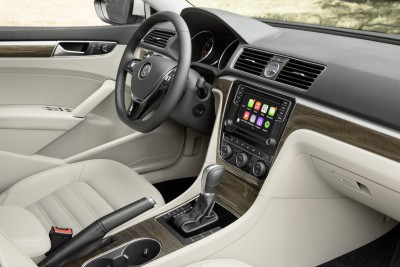 Alright people, I will get right to the point. The Volkswagen emissions scandal (A.K.A.—Dieselgate) is not by any stretch of the imagination the "largest scandal in the history of auto manufacturing" nor is it any more of a "betrayal of the trust of it customers" than any previous recall in history where there were attempts to cover up wrong doing. Did everyone suddenly get the memory of a goldfish and forget about the Ford Explorer/Firestone tire scandal, runaway killer Toyota Prius models with minds of their own, the Hyundai/Kia fuel economy "errors," exploding Ford Pintos?
Plus, there is the small matter that somehow it is far worse a crime to bamboozle the EPA than it is to ignore a faulty ignition switch that has killed hundreds of people. As far as has been reported no one has yet died from what Volkswagen did except possibly from a heart attack stemming from the strain of violent overreaction. Maybe if Volkswagen claims it was the "old VW" that made this decision and not the "new one" their fine will be lowered from $18 billion to $900 million. What is worse? Emissions or the deaths of innocent, unaware consumers. Call me crazy but I would feel far more betrayed by a company whose car killed me not one that sold me a car which emitted more pollution than advertised.
And I should know because I used to own a 2014 Volkswagen Golf TDI with a manual transmission that I sold to a friend who uses it for long commutes and because of my job the car was sitting around too much and diesels are meant for high mileage drivers. I still miss that car to this today and all I know is that the car is in a better home and call me cold hearted but I didn't buy it because of emissions concerns.
I bought it because it was fun to drive, fast and no matter how hard I pushed the car on the highway it never went under 50 miles per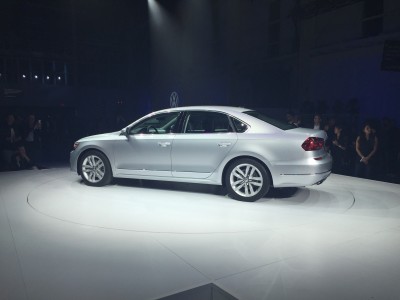 gallon. Never once did I think about the emissions because that sort of reading is not made public to car buyers of any car. I actually assumed it was not as clean as gas powered cars from its tailpipe. Call me callous with no concern for global warming but if I wanted to really make an impact with that issue I would become a vegan and never buy anything made with leather since methane gas from herds of cattle make up a startling amount of the problem.
Okay, so nobody died and Volkswagen has apologized promising to fix the issue and pay all of the fines levied against it. I do find it interesting why no one is looking into who exactly knew about this rather simplistic trick they were perpetrating against the EPA because if you believe every Volkswagen employee knew about this around the world do introduce yourself because I would love to sell you my herd of magical unicorns. I also think I would like to try to sell those Unicorns to anyone who believes that Volkswagen is the only automaker who was utilizing well known loopholes in EPA procedure to improve the marketability of their products.
Every car company has an event like this in their history where a quality gaffe or a shortcut they tried to get away with bit them in the behind later. And you know what? It has made all of them better car companies. Remember the Firestone tire recall at Ford? At the time they were announcing truly frightening recalls and paying out record warranty claims consistently and look at the company now. A true innovator, Ford quality is amazingly consistent and they are a model of stability in the industry. And frankly, look at the "new GM" and its line of products which innovates and continues to improve with each new introduction. Even mighty Toyota learned even it can make mistakes quality wise by expanding too fast. And you can be sure Volkswagen will never attempt something like this again given how they have been brutally raked over the coals for it.
But please, before I go into the new 2016 VW Passat launch I beseech all of the Chicken Littles in the media to remember history and quit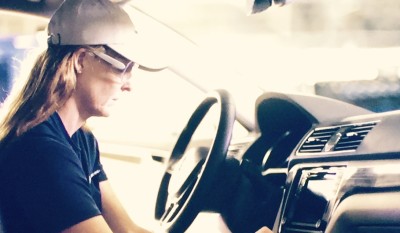 screeching that the "sky is falling." In two weeks everyone will be back to talking about Donald Trump's toupee and if it indeed is it's own sentient being with a separate personality and ability to make decisions on its own. Because if Donald really is combing his hair that way intentionally, someone needs to talk to him.
NOW ONTO THE 2016 VOLKSWAGEN PASSAT
It was supposed to be a rather standard event, the recent unveiling of the 2016 Volkswagen Passat which received a well conceived mid-life refresh for the new model year. While not as radical a mid-cycle visit to the plastic surgeon that the 2015 Toyota Camry received, VW did manage for 2016 to leapfrog most all of the competition when it comes to in car active safety features plus infotainment availability and ease of use. Otherwise, there wasn't much wrong with the 2015 Passat as it remains both an excellent motorway cruiser and capable back road curve carver in the true German tradition. Plus, Volkswagen held the line on price while adding content.
The event was held in New York, Brooklyn to be more exact, with the shimmering Freedom Tower visible from the waterfront location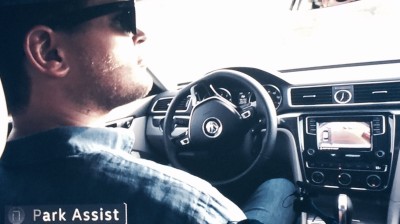 VW had no doubt chosen months ago for this occasion. For some reason, Lenny Kravitz performed a short concert late in the evening, sadly without any wardrobe malfunctions. Volkswagen of America president Michael Horn introduced the Passat but not before giving a long, honest apology about the emissions scandal where he admitted Volkswagen had done wrong to its customers and that they would pay all fines and cooperate to make everything right.
What more do people want exactly? Apparently they want to see you almost fall off stage because while going over the subtle changes to the car he nearly fell off the side of the stage no doubt due to nerves after getting such an icy reception from the media. And because he was on a spinning platform and put one foot where the floor wasn't moving but that's not the point. It was only after his goofy pratfall that the crowd softened somewhat and by the end of his presentation the audience applauded his frank approach to a rather tricky situation.
The 2016 Volkswagen Passat in all trim levels (unlike Accord) has mirror play which hooks up to Apple's Car Play or Google Android Auto with the touch of a button and it comes with Bluetooth sync speed capability and USB port music importing speeds that are unmatched by any car we have ever tested. And we were not told that, we experienced it first hand.
As for the exterior, the lines look even more taut and muscular overall as the roof makes a stronger half-hofmeister kink down towards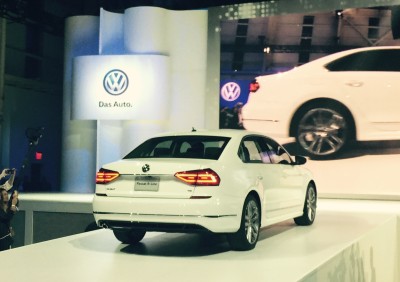 the more angular rear tail lamp design. The only point of contention was the enhanced top chrome lip on the front grille which to some appeared too much like a fat upper lip. Maybe its appearance hits too close to home to those who have experienced the personal embarrassment of having their collagen lip injection go wrong and had to live with a larger upper lip for 8 to 10 months. The VW is not that noticeable in person so it shouldn't be looked upon as a candidate for the next cast of the "Real Housewives" franchise.
If the grille bothers you, check out the new sportier R-Line trim level which makes that design element less noticeable and is a welcome addition to the line-up. At launch the Passat will definitely be available with Volkswagens excellent 1.8 liter turbocharged 4-cylinder and the velvety 3.6 liter VR6 engine with the one question mark being when the 2.0 liter TDI will be back on sale. We imagine a company the size of Volkswagen has enough engineers to figure out a solution to the issue sooner rather than later.
Lastly, we also quite impressed with the generous array of advanced safety features now available with the Passat including the usual blind spot monitoring, lane departure warning, a self-parking feature, adaptive cruise control, automatic braking assist that works autonomously and a first—something called post collision braking which if you have an impact with either a vehicle or object the car will attempt to keep the driver from losing control by overcorrecting through braking controlled by the onboard computer. That might help put an end to the 15 car interstate pile-up.
Now everyone please try to remember to breathe, relax and remember that the 2016 Volkswagen Passat will not sneak into your home at night, kidnap your children and try to turn them into gingerbread cookies. Not that we know of anyway. But then we do have a herd of magical unicorn so who are we to judge.