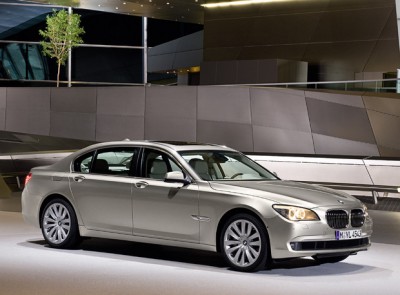 Our pal Brett Berk has long held that there are "gay cars", and we tend to agree — though with certain caveats.
Frankly, we believe that when you talk about "gay cars", you have to talk about gay communities. Think of it like fashion: today's twinks enjoy jorts and baggy tank-tops. Go to a bear bash, though, and you may well drown in a sea of cargo shorts. A-Listers like anything with a label (so long as it's visible and says "Marc Jacobs"), and babydykes typically aim for simple, sporty attire, with a pop of color on their jogging shoes.
Of course, there are plenty of exceptions to those rules — twinks who wear cargo shorts, bears who wear shirts — but there's some truth in them, too. In fact, the entire field of demographics is devoted to mapping such trends. Heck, if there weren't similarities among communities, the very foundation of marketing would collapse like so many popped collars during a humid Sunday tea dance.
Similarly, certain gay communities seem to prefer certain cars. The leather-and-Levis set loves a good truck; butch gals enjoy anything with 4×4, and for reasons yet to be explained, bears adore the tiniest of cars, like the MINI Cooper and the Mazda Miata. (This bodes well for the Fiat 500, no?)
And so, we weren't really surprised yesterday when someone suggested that the BMW 7-Series is the unofficial gay car of Los Angeles. After all, communities can be tied to geography just as easily as body type, so it makes sense that LA's up-and-commers would be drawn to the sleek, high-profile elegance of the 7-Series.
Disagree? LA friends: feel free to weigh in on the BMW phenomenon, either in the comments below, on Twitter, or on our Facebook page. And wherever you are, let us know if you've spotted some trends we might've missed. We've been a little too preoccupied tidying up our VW Beetles to keep track.